Fedora 35 is Shaping Up to Be an Impressive Release
Submitted by Rianne Schestowitz on Monday 27th of September 2021 05:43:47 PM
Filed under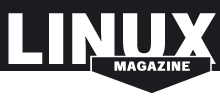 Fedora 35 is the next iteration coming from the developers and although it might not include the same level of game-changing, workflow-enhancing features found in 34 (thanks to GNOME 40), there's plenty to be excited about.
One of the more notable changes comes by way of improvements to the NVIDIA proprietary driver. Red Hat has been working diligently to help improve the NVIDIA/Wayland stack support and the changes in 35 should go a long way to improve desktop performance across the board.
Fedora 35 also brings high-resolution mouse wheel support that will provide a much smoother wheeling scrolling experience. This change comes by way of the work done on libinput. The distribution also recently shifted from PulseAudio to PipeWire and the system will see much maturation in this upcoming release.
»
Printer-friendly version

2276 reads

PDF version
More in Tux Machines
Kernel and Graphics: Intel, AMD, and NVIDIA

Databases: Managing Database Migrations, PostgreSQL-Related Releases

Database schema migration is the management of incremental, reversible changes and version control to relational database schemas. The migrations basically track granular changes to your database schema which are reflected as separate scripted files.

psycopg2 3.0.0, a Python connector for PostgreSQL, released pg_partman 4.6.0, a management system for partitioned tables, released. pgAdmin4 6.0, a web- and native GUI control center for PostgreSQL, released. Percona Distribution for PostgreSQL Operator 1.0.0, a Kubernetes operator based on Crunchy Data's, for PostgreSQL, released.

We're happy to announce the release of v1.12 of pgmetrics.

KDE Plasma 5.18.8, Bugfix Release for October

Plasma 5.18 was released in February 2020 with many feature refinements and new modules to complete the desktop experience.

today's howtos