EasyEffects (Formerly PulseEffects) – Apply Audio Effects to PipeWire Apps
Submitted by Roy Schestowitz on Saturday 18th of September 2021 09:17:10 PM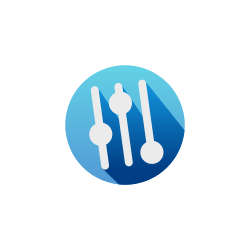 The popular audio manipulation tool, PulseEffects, finally adds supports for PipeWire sound server by re-naming to EasyEffects.
EasyEffects is a GTK4 app designed for only PipeWire sound server. For PulseAudio, default sound service in current Ubuntu releases, PulseEffects is still available.
The UI looks almost same as before, and it may apply effects including Auto gain, Bass enhancer, Bass loudness, Compressor, Convolver, Crossfeed, Crystalizer, De-esser, Echo Canceller, Equalizer, Exciter, Expander, Filter, Gate, Limiter, Loudness, Maximizer, Multiband compressor, Multiband gate, Noise reduction, Pitch, Reverberation, Stereo tools.
»
Printer-friendly version

1469 reads

PDF version
More in Tux Machines
Games: Valve, Timberborn, and More

Security Leftovers

Windows 10, iOS 15, Google Chrome, Apple Safari, Microsoft Exchange Server, and Ubuntu 20 were successfully broken into using original, never-before-seen exploits at the Tianfu Cup 2021, the fourth edition of the international cybersecurity contest held in the city of Chengdu, China.

Security updates have been issued by Debian (amd64-microcode, libreoffice, linux-4.19, and nghttp2), Fedora (chromium, libopenmpt, vim, and xen), openSUSE (firefox, kernel, krb5, libaom, and opera), Oracle (thunderbird), SUSE (firefox, firefox, rust-cbindgen, iproute2, javapackages-tools, javassist, mysql-connector-java, protobuf, python-python-gflags, and krb5), and Ubuntu (nginx).

Devices: Arduino Nano, HarmonyOS,and Pi

Audiocasts/Shows: WordPress, Linux Action News, Scams, and Fake Security