The Truth they are not telling you about "Themes"
Submitted by Roy Schestowitz on Saturday 18th of September 2021 09:14:48 PM
Filed under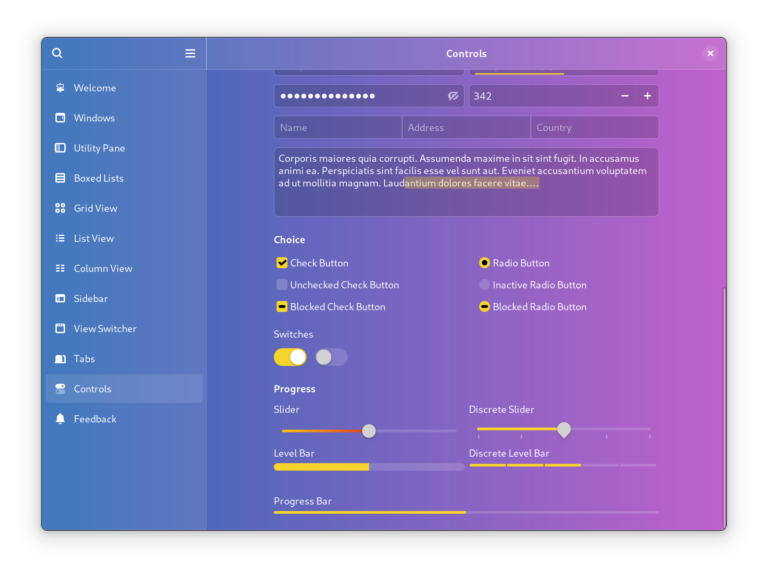 Before we start, let's get this out of the way because the week long delirium on social media has dragged enough.
Yes, libadwaita "hardcodes" Adwaita. Yes, applications, as is, will not be following a custom system theme. Yes this does improve the default behavior of application for GNOME when run on other platforms like Elementary OS. However, this is was the result of a technical limitation, and not some evil plot as Twitter will keep telling you…
The reason is that in order for High Contrast (and the upcoming Dark Style) to work, libadwaita needs to override the theme name property so it doesn't fallback to GTK's "Default" High Contrast style. The "Default" style is an older version of Adwaita, not your system style.
Compared to GTK 3, there isn't a new way to enforce the "hardcoded" style. The GTK_THEME variable still works, as does gtk.css and probably 3 other ways of doing this. Likewise, if you are developing a distribution, you have control of the end product and can do anything you want with the code. There is a plethora of options available. Apparently complaining on social media and bullying volunteers into submission was one such option…
And I guess this also needs to be stated: this change only affects apps that choose to use libadwaita and adopt the GNOME Design Guidelines, not "every" GTK 4 application.
As usual, the fact that the themes keep working doesn't mean they are supported. The same issues about restyling applications when they don't expect it apply and GNOME can not realistically support arbitrary stylesheets that none of the contributors develop against and test.
»
Printer-friendly version

1928 reads

PDF version
More in Tux Machines
Check Out GNOME Shell's New Look in GNOME 42

GNOME Shell looks a little different in GNOME 42, which is currently in active development. I wasn't able to showcase the shell theme tweaks in my GNOME 42 alpha post but, over the weekend, fuelled by coffee

Android Leftovers

Linux 5.17 Features From New AMD P-State To Xilinx Drivers, Lots Of New Hardware

This morning marked the release of Linux 5.17-rc1 that officially ends the merge window for this next stable kernel series. Linux 5.17 won't see its stable debut until around the end of March but there is a lot to get excited about for this open-source kernel in 2022. Linux 5.17 is exciting for mainlining the AMD P-State driver that has been under review/testing for the past several months in cooperation with Valve for the Steam Deck, initial Intel Raptor Lake bring-up bits, Intel Alder Lake P graphics being promoted to stable, lots of preparations for future AMD processors, initial support for the recently launched Qualcomm Snapdragon 8 Gen 1, many tablet / laptop support improvements, x86 straight line speculation mitigation support, support for a low-cost RISC-V platform, and a whole lot more.

5 Best Free and Open Source Stock Tickers

A stock ticker is a report of the price of specific securities, updated continuously throughout the trading session by the various stock market exchanges. The term "tick" refers to a change in a security's price from one trade to the next. A stock ticker displays these ticks, along with other relevant information, like trading volume, that investors and traders use to stay informed about current market conditions and the interest in that particular security.