LibreOffice 7.2 RC2 is available for testing
Submitted by Roy Schestowitz on Sunday 1st of August 2021 01:04:03 PM
Filed under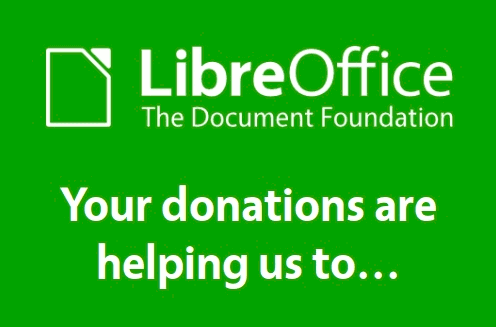 The LibreOffice Quality Assurance ( QA ) Team is happy to announce LibreOffice 7.2 Release Candidate 2 is available for testing!
LibreOffice 7.2 will be released as final in mid August, 2021 ( Check the Release Plan for more information ) being LibreOffice 7.2 RC2 the fourth pre-release since the development of version 7.2 started at the end of November, 2020. Since the previous release, LibreOffice 7.2 RC1, 90 commits have been submitted to the code repository and 55 bugs have been fixed. Check the release notes to find the new features included in LibreOffice 7.2.
Also: LibreOffice 7.2 RC2 Up For Testing With Its Initial GTK4 Work, Command Pop-Up / HUD
»
Printer-friendly version

1851 reads

PDF version
More in Tux Machines
Fear, Uncertainty, Doubt/Misinformation

Microsoft fixes remaining Windows PrintNightmare vulnerabilities [Ed: Microsoft's booster Lawrence Abram would be wise to remind readers that Windows is made insecure rather than secure. In proprietary software security is not the goal and sometimes only an afterthought; sometimes it's a goal, originally, but then come three-letter agencies and demand secret back doors in future versions.]

Google is backing security reviews of these key open-source projects [Ed: Google has put weakened encryption (or back door) in Linux, but ZDNet is now (a Microsoft booster, Tung) pushing this narrative. Google is a surveillance company; Microsoft is too. And surveillance companies do not want security; in fact, true security is a business risk to them.]

today's howtos

Astro Pi 2: New Raspberry Pi hardware with updated camera, sensors to head to the ISS this year

Good news for earthbound Pi-tinkerers hoping to get their code into orbit: a follow-up to 2015's Astro Pi is due to head to the International Space Station (ISS) this year. Time has moved on a bit since the Principia mission of Tim Peake where the first units were installed aboard the orbiting outpost. While over 54,000 participants from 26 countries have since had code run on the hardware, the kit has fallen somewhat behind what is available on Earth. To that end, some new units are due to be launched, replete with updated hardware. In this case, heading to orbit will be Raspberry Pi 4 Model B units with 8GB RAM, the Raspberry Pi High Quality Camera (a 12.3MP device) and the usual complement of gyroscope, accelerometer, magnetometer, humidity, temperature and pressure sensors for users to code against. Also: Tracking Maximum Power Point For Solar Efficiency | Hackaday

pgAdmin 4 v5.7, More PostgreSQL News, and SQLite Linux Tutorial for Beginners

The pgAdmin Development Team is pleased to announce pgAdmin 4 version 5.7. This release of pgAdmin 4 includes 26 bug fixes and new features. For more details please see the release notes. pgAdmin is the leading Open Source graphical management tool for PostgreSQL. For more information, please see the website.

Pgpool-II 4.2.5, a connection pooler and statement replication system for PostgreSQL, released Database Lab 2.5, a tool for fast cloning of large PostgreSQL databases to build non-production environments, released. pgexporter 0.1.0, a Prometheus exporter for PostgreSQL, released

This SQLite Linux tutorial is intended for beginners who wish to learn how to get started with SQLite database. SQLite is one of the world's most widely-used Database programs. So, what is a Database, and what is SQLite?