Audacity 3.0.3 Released, Official Appimage for Linux /Auto Checking Updates
Submitted by Rianne Schestowitz on Thursday 29th of July 2021 04:07:13 PM
Filed under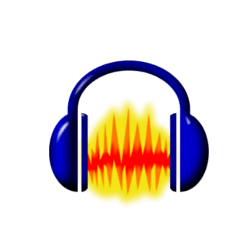 Audacity audio editor and recorder 3.0.3 was released a few days ago. Finally it adds official Linux binary via Appimage.
Audacity 3.0.3 comes with minor bug-fixes, and binary changes. For Windows users, now it provides 64-bit EXE and 32-bit plug-ins will not work on the release.
The release introduced automatic app update checking. According to the updated Privacy Notice, Audacity needs a network connection for update checking. And this shares your IP address, OS, and Audacity version. You can disable the feature in the Preferences.
»
Printer-friendly version

2214 reads

PDF version
More in Tux Machines
Why do programmers prefer to use Linux?

Windows is the most widely used operating system, both in home and business environments. Most of the programs are created to run on this operating system. However, the people who create these programs (developers, programmers and system administrators mainly) prefer to leave Windows aside and work on another operating system: Linux. Why? What brings you to this? Linux offers a large number of advantages when it comes to working and developing, advantages that range from flexibility to security and system performance. Today, Linux is a perfectly affordable system for any user, since it is not much more complicated to use than any Windows system. However, this OS does not end up gaining popularity within home environments, its main strength being the servers and the computers of the programmers.

Databases: PostgreSQL JDBC 42.2.24, check_pgbackrest 2.1, and SQLite fdw 2.1.0

The JDBC project is proud to announce the latest version 42.2.24

check_pgbackrest is designed to monitor pgBackRest backups from Nagios, relying on the status information given by the info command. It allows to monitor the backups retention and the consistency of the archived WAL segments.

We have just released version 2.1.0 of the Foreign Data Wrapper for SQLite. This release can work with PostgreSQL 10, 11, 12, 13 and 14.

Kernel: BOLT, OpenZFS, and Latency-Related Work

For several years now Facebook engineers have been working on BOLT as a way to speed-up Linux/ELF binaries. This "Binary Optimization and Layout Tool" is able to re-arrange executables once profiled to generate even faster performance than what can be achieved by a compiler's LTO and PGO optimizations. One of the latest BOLT efforts has been on optimizing the Linux kernel image.

While the OpenZFS 2.1 feature release has been available since July, for those still using the OpenZFS 2.0.x series and not yet prepared to make the jump to that big new release with dRAID and other changes, OpenZFS 2.0.6 was released this week. OpenZFS 2.0.6 is another maintenance release for those not migrating yet to the v2.1 series. OpenZFS 2.0.6 most notably brings support for newer versions of the Linux kernel: OpenZFS 2.0.5 supported up through Linux 5.12 while OpenZFS 2.0.6 now supports Linux 5.13/5.14 plus some early 5.15 compatibility patches.

Earlier this month Intel engineers posted their initial Linux kernel enablement around x86 User Interrupts with this feature premiering with Xeon "Sapphire Rapids" CPUs. As implied by the name, the User Interrupt functionality allows for interrupts to bypass the kernel for more efficient, low-latency, low-utilization interrupts being received by other user-space tasks. Intel talked more about User Interrupts this week at LPC2021.

Firefox and Hardware Acceleration on Linux

In some Firefox version after 88.0 it looks like they're enabling WebRenderer by default, and it also looks like my hardware (an Nvidia graphics card with the proprietary driver)[1] isn't whitelisted, so what Firefox does is enable "software WebRenderer" instead. First things first, I had been trying WebRenderer for some time (more than a couple of month) by force-enabling it, and while it seemed to make things better at first, on the whole the experience was awful, and because WebRenderer, if I understand correctly, uses GPU acceleration, that affected the rest of the desktop, so after a while I disabled WebRenderer (and "Hardware Acceleration" in the preferences tab, and set the processes limit to 2, while I was there), and then things seemed to be better. Due to the iffy state Firefox can be in sometimes, I had decided to skip updates for as long as I can, i.e. I update Firefox, then stick with the version I have until an extension I use no longer works, or there is a really compelling new feature in a new version of Firefox (which, sadly, doesn't seem to be as often as it was before the "rapid release" schedule Mozilla had adapted...). So here I was using Firefox 88.0, shut the machine down at night, turned it on in the morning, then when I was opening a link, Firefox started and all the tabs had the "your tab crashed" "reload this tab?" message, clicking that button had no effect. So nothing worked, not restoring the previous tabs, disabling all extensions, moving ~/.mozilla and starting anew; a couple of online searches later, still nothing, then I looked at rpm -qa --last | less, now I think the reason is a glibc update, which broke Firefox, probably it would be fixed by rebuilding Firefox against the new glibc. Not really OpenSuse Tumbleweed's problem because the current version of Firefox in the repos is 92.0... Also: Mozilla VPN boosted with multi-hop, blocking and custom DNS features