Review: Mageia 8
Submitted by Roy Schestowitz on Monday 5th of April 2021 01:21:29 AM
Filed under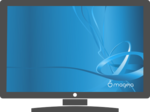 Mageia 8 is the latest version of this community distribution which can trace its roots back to Mandrake Linux. Like its ancestor, Mageia mostly focuses on offering a polished desktop experience with user friendly configuration tools. The latest release has a fairly conservative list of new features. Apart from the usual collection of package upgrades, Mageia provides faster processing of package data due to a change in compression technologies and migrates almost all packages from Python 2 to Python 3. Some additional work has been done to support the ARM architectures, though install media isn't available yet for ARM platforms.
We can download install media for 32-bit (x86) and 64-bit (x86_64) computers. Mageia offers several download options, including a large install ISO (4.2GB), live desktop flavours for KDE Plasma (3.4GB), GNOME (3.0GB), and Xfce (2.8GB). There are also network install options available in free and non-free firmware flavours. Most of the download options are available in 32-bit and 64-bit builds, though the live media for GNOME and Plasma are both 64-bit only while Xfce builds are provided for both architectures.
I was originally heading out for a vacation when Mageia 8 was released and so another DistroWatch contributor offered to review the distribution. However, they ran into issues installing Mageia, then getting the distribution to boot. After a few days they reported the operating system would start, but there were several remaining issues, including trouble connection to USB devices and the touchpad on their laptop wouldn't function while booted into Mageia. Given they did not have any success with the distribution, they passed it back to me and I resolved to review it once I finished playing with Void, a project I had just installed.
I decided to download the live Plasma edition for 64-bit machines. Booting from the live media brings up a menu offering to boot the live distribution or install Mageia. Taking the default live option brings up a series of graphical configuration screens. These screens walk us through selecting our preferred language from a list, accepting the project's license, picking our time zone, and confirming the keyboard's layout.
»
Printer-friendly version

5440 reads

PDF version
More in Tux Machines
Check Out GNOME Shell's New Look in GNOME 42

GNOME Shell looks a little different in GNOME 42, which is currently in active development. I wasn't able to showcase the shell theme tweaks in my GNOME 42 alpha post but, over the weekend, fuelled by coffee

Android Leftovers

Linux 5.17 Features From New AMD P-State To Xilinx Drivers, Lots Of New Hardware

This morning marked the release of Linux 5.17-rc1 that officially ends the merge window for this next stable kernel series. Linux 5.17 won't see its stable debut until around the end of March but there is a lot to get excited about for this open-source kernel in 2022. Linux 5.17 is exciting for mainlining the AMD P-State driver that has been under review/testing for the past several months in cooperation with Valve for the Steam Deck, initial Intel Raptor Lake bring-up bits, Intel Alder Lake P graphics being promoted to stable, lots of preparations for future AMD processors, initial support for the recently launched Qualcomm Snapdragon 8 Gen 1, many tablet / laptop support improvements, x86 straight line speculation mitigation support, support for a low-cost RISC-V platform, and a whole lot more.

5 Best Free and Open Source Stock Tickers

A stock ticker is a report of the price of specific securities, updated continuously throughout the trading session by the various stock market exchanges. The term "tick" refers to a change in a security's price from one trade to the next. A stock ticker displays these ticks, along with other relevant information, like trading volume, that investors and traders use to stay informed about current market conditions and the interest in that particular security.