Review: Mageia 8
Submitted by Roy Schestowitz on Monday 5th of April 2021 01:21:29 AM
Filed under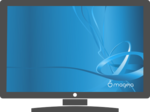 Mageia 8 is the latest version of this community distribution which can trace its roots back to Mandrake Linux. Like its ancestor, Mageia mostly focuses on offering a polished desktop experience with user friendly configuration tools. The latest release has a fairly conservative list of new features. Apart from the usual collection of package upgrades, Mageia provides faster processing of package data due to a change in compression technologies and migrates almost all packages from Python 2 to Python 3. Some additional work has been done to support the ARM architectures, though install media isn't available yet for ARM platforms.
We can download install media for 32-bit (x86) and 64-bit (x86_64) computers. Mageia offers several download options, including a large install ISO (4.2GB), live desktop flavours for KDE Plasma (3.4GB), GNOME (3.0GB), and Xfce (2.8GB). There are also network install options available in free and non-free firmware flavours. Most of the download options are available in 32-bit and 64-bit builds, though the live media for GNOME and Plasma are both 64-bit only while Xfce builds are provided for both architectures.
I was originally heading out for a vacation when Mageia 8 was released and so another DistroWatch contributor offered to review the distribution. However, they ran into issues installing Mageia, then getting the distribution to boot. After a few days they reported the operating system would start, but there were several remaining issues, including trouble connection to USB devices and the touchpad on their laptop wouldn't function while booted into Mageia. Given they did not have any success with the distribution, they passed it back to me and I resolved to review it once I finished playing with Void, a project I had just installed.
I decided to download the live Plasma edition for 64-bit machines. Booting from the live media brings up a menu offering to boot the live distribution or install Mageia. Taking the default live option brings up a series of graphical configuration screens. These screens walk us through selecting our preferred language from a list, accepting the project's license, picking our time zone, and confirming the keyboard's layout.
»
Printer-friendly version

5452 reads

PDF version
More in Tux Machines
Hardware: ESP32, x86, ARM, SAMD21, and More

India's government may foster home-grown mobile OS

India's minister of state for Electronics and IT Rajeev Chandrasekhar has revealed the nation's government intends to develop a policy that will encourage development of an "indigenous mobile operating system". Speaking at the launch of a policy vision for Indian tech manufacturing, Chandrasekhar said India's Ministry of Electronics and Information Technology believes the market could benefit from an alternative to Android and iOS and could "even create a new handset operating system" to improve competition, according to the Press Trust of India. "We are talking to people. We are looking at a policy for that," Chandrasekhar told local media, adding that start-ups and academia are being considered as likely sources of talent and expertise to build the OS. "If there is some real capability then we will be very much interested in developing that area because that will create an alternative to iOS and Android which then an Indian brand can grow," he added. The minister offered no timeframe for a decision on whether to proceed with the policy, nor the level of assistance India's government might provide. Nor did he say much to suggest he knows that past attempts to create alternative mobile operating systems, or national operating systems, have cratered. Even Microsoft, famously, failed to make an impact with Windows Phone despite throwing billions at the OS and acquiring Nokia to ensure supply of handsets to run it. Mozilla's Firefox OS was discontinued after efforts to crack India's mobile market with low-cost devices failed. The Linux Foundation's Tizen hasn't found a lot of love.

Keyboard Hacks With Raspberry Pi and Arduino

Sarcasm is notoriously difficult to distinguish in online communities. So much, in fact, that a famous internet rule called Poe's Law is named after the phenomenon. To adapt, users have adopted several methods for indicating implied sarcasm such as the /s tag, but more recently a more obvious sarcasm indicator has appeared that involves random capitalization througout the sarcastic phrase. While this looks much more satisfying than other methods, it is a little cumbersome to type unless you have this sarcasm converter for your keyboard. The device, built by [Ben S], is based around two Raspberry Pi Pico development boards and sits between a computer and any standard USB keyboard. The first Pi accepts the USB connection from the keyboard and reads all of the inputs before sending what it reads to the second Pi over UART. If the "SaRcAsM" button is pressed, the input text stream is converted to sarcasm by toggling the caps lock key after every keystroke.

Working with vintage computer technology can feel a bit like the digital equivalent of archeology. Documentation is often limited or altogether absent today — if it was ever even public in the first place. So you end up reverse engineering a device's functionality through meticulous inspection and analysis. Spencer Nelson has a vintage NeXT keyboard from the '80s and wanted to get it working with modern computers via USB. To make that happen, he reverse engineered the protocol and used an Arduino as an adapter. NeXT was a computer company founded by Steve Jobs in the '80s, in the period after he left Apple. A little over ten years later, Apple bought NeXT and Jobs rejoined the company. NeXT only released a few computers, but they are noteworthy and desirable to collectors. This particular keyboard is from 1988 and worked with the first generation NeXT Computer. Unlike modern keyboards that share the USB protocol, keyboards from this era utilized proprietary protocols. This particular model had an enigmatic protocol that Nelson became obsessed with deciphering.

The NeXT computer was introduced in 1988, with the high-end machine finding favor with universities and financial institutions during its short time in the marketplace. [Spencer Nelson] came across a keyboard from one of these machines, and with little experience, set about figuring out how it worked. The keyboard features a type of DIN connector and speaks a non-ADB protocol to the machine, but [Spencer] wanted to get it speaking USB for use with modern computers. First attempts at using pre-baked software found online to get the keyboard working proved to be unreliable. [Spencer] suspected that the code, designed to read 50 microsecond pulses from the keyboard, was miscalibrated.

KDE Plasma 5.24 Will Be the Next LTS Release Receiving Support Until KDE Plasma 6

KDE Plasma 5.24 (currently in public beta testing) is set to be the next LTS release of the acclaimed and widely used desktop environment for GNU/Linux distributions, replacing the KDE Plasma 5.18 LTS series, which reached end of life in October 2021. Set to arrive on February 8th, 2022, two years after the release of Plasma 5.18 LTS, the Plasma 5.24 LTS series promises cool new features like support for fingerprint readers to unlock the screen or authenticate in apps that require administration password or with sudo on the command-line.