Review: Mageia 8
Submitted by Roy Schestowitz on Monday 5th of April 2021 01:21:29 AM
Filed under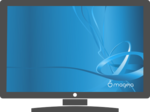 Mageia 8 is the latest version of this community distribution which can trace its roots back to Mandrake Linux. Like its ancestor, Mageia mostly focuses on offering a polished desktop experience with user friendly configuration tools. The latest release has a fairly conservative list of new features. Apart from the usual collection of package upgrades, Mageia provides faster processing of package data due to a change in compression technologies and migrates almost all packages from Python 2 to Python 3. Some additional work has been done to support the ARM architectures, though install media isn't available yet for ARM platforms.
We can download install media for 32-bit (x86) and 64-bit (x86_64) computers. Mageia offers several download options, including a large install ISO (4.2GB), live desktop flavours for KDE Plasma (3.4GB), GNOME (3.0GB), and Xfce (2.8GB). There are also network install options available in free and non-free firmware flavours. Most of the download options are available in 32-bit and 64-bit builds, though the live media for GNOME and Plasma are both 64-bit only while Xfce builds are provided for both architectures.
I was originally heading out for a vacation when Mageia 8 was released and so another DistroWatch contributor offered to review the distribution. However, they ran into issues installing Mageia, then getting the distribution to boot. After a few days they reported the operating system would start, but there were several remaining issues, including trouble connection to USB devices and the touchpad on their laptop wouldn't function while booted into Mageia. Given they did not have any success with the distribution, they passed it back to me and I resolved to review it once I finished playing with Void, a project I had just installed.
I decided to download the live Plasma edition for 64-bit machines. Booting from the live media brings up a menu offering to boot the live distribution or install Mageia. Taking the default live option brings up a series of graphical configuration screens. These screens walk us through selecting our preferred language from a list, accepting the project's license, picking our time zone, and confirming the keyboard's layout.
»
Printer-friendly version

5443 reads

PDF version
More in Tux Machines
Why we're migrating (many of) our servers from Linux to FreeBSD

There are many alternative operating systems to Linux and the *BSD family is varied and complete. FreeBSD, in my opinion, today is the "all rounder" system par excellence, i.e. well refined and suitable both for use on large servers and small embedded systems. The other BSDs have strengths that, in some fields, make them particularly suitable but FreeBSD, in my humble opinion, is suitable (almost) for every purpose.

So back to the main topic of this article, why am I migrating many of the servers we manage to FreeBSD? The reasons are many, I will list some of them with corresponding explanations.

today's howtos

Android Leftovers

Hot Free and Open Source Application Servers for Lua

An application server is computer software which provides the business logic for an application program. It offers services such as management of large distributed systems, data services, load balancing, transaction support, and network security. The application server is one part of a three-tier application, consisting of a graphical interface server, an application (business logic) server, and a database / transaction server. Many application servers support the Java platform, but they can be found in other environments. There are good reasons to deploy an application server in a corporate environment. At a high level, an application server enables updates and upgrades to applications to be distributed to all users. System administrators also benefit from the fact that changes to application configuration can take place centrally, which greatly simplifies technical support and ultimately the end user experience. Application servers also simplify user management, avoiding the need to set up and maintain user-management systems for applications. This type of software also enhances scalability and resource usage, and exposes business components via different deployment wrappers.