Review: Mageia 8
Submitted by Roy Schestowitz on Monday 5th of April 2021 01:21:29 AM
Filed under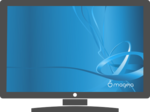 Mageia 8 is the latest version of this community distribution which can trace its roots back to Mandrake Linux. Like its ancestor, Mageia mostly focuses on offering a polished desktop experience with user friendly configuration tools. The latest release has a fairly conservative list of new features. Apart from the usual collection of package upgrades, Mageia provides faster processing of package data due to a change in compression technologies and migrates almost all packages from Python 2 to Python 3. Some additional work has been done to support the ARM architectures, though install media isn't available yet for ARM platforms.
We can download install media for 32-bit (x86) and 64-bit (x86_64) computers. Mageia offers several download options, including a large install ISO (4.2GB), live desktop flavours for KDE Plasma (3.4GB), GNOME (3.0GB), and Xfce (2.8GB). There are also network install options available in free and non-free firmware flavours. Most of the download options are available in 32-bit and 64-bit builds, though the live media for GNOME and Plasma are both 64-bit only while Xfce builds are provided for both architectures.
I was originally heading out for a vacation when Mageia 8 was released and so another DistroWatch contributor offered to review the distribution. However, they ran into issues installing Mageia, then getting the distribution to boot. After a few days they reported the operating system would start, but there were several remaining issues, including trouble connection to USB devices and the touchpad on their laptop wouldn't function while booted into Mageia. Given they did not have any success with the distribution, they passed it back to me and I resolved to review it once I finished playing with Void, a project I had just installed.
I decided to download the live Plasma edition for 64-bit machines. Booting from the live media brings up a menu offering to boot the live distribution or install Mageia. Taking the default live option brings up a series of graphical configuration screens. These screens walk us through selecting our preferred language from a list, accepting the project's license, picking our time zone, and confirming the keyboard's layout.
»
Printer-friendly version

4895 reads

PDF version
More in Tux Machines
Infrastructure living the ideals of software freedom

Can organisations with limited resources be digitally sovereign and still provide modern services? It is not trivial, but the FSFE proves it's possible. Take a deep dive with us into our infrastructure to learn how we run all the different services within the FSFE and cope with numerous challenges. A story non only for techies. Charity, non-profit organisations run into limits every day: personnel, budget, time, and the pressing question how to use donations most efficiently. When it comes to technical infrastructure, many organisations unfortunately decide to outsource and use proprietary, non-free services. By this, they give up software freedom and thereby digital sovereignty and independence. Since its founding more than 20 years ago, the FSFE has been pursuing the opposite way. Right from the start, we have relied on Free Software although it sometimes meant not being able to use and offer trendy services. Also, given the limited resources, we constantly have to choose between useful features and maintainability.

Ubuntu Frame - A picture is worth a thousand snaps

The development of graphical applications intended for use on IoT devices isn't trivial. The complexity goes beyond the usual challenges that exist in the classic desktop and server domains. One, the IoT world is much less mature. Two, developers need to take into consideration various edge cases that do not apply to hands-on devices like laptops, for instance. Kiosks, industrial displays and digital signage devices require additional focus and rigor. Ubuntu Frame is a solution designed to simplify and streamline the build and development of products that need graphical output. On a technical level, it is a fullscreen shell, based on Wayland, intended for interactive usage applications. On a product level, Ubuntu Frame bundles communication protocols, input protocols and security policies into a single kit, which can then be used in IoT devices. You can test it today.

LoRa HAT starts at $31

SB Components is crowdfunding a $31-and-up "LoRa HAT for Raspberry Pi" with a 5-Km range at 868MHz or 433MHz. There is also a $47 "LoRa Expansion for Pico" board with a pre-soldered RPi Pico. Raspberry Pi milliner SB Components, which is behind such RPi HATs as the PiFinger fingerprint sensor HAT, has won Kickstarter funding for a simple, low-cost LoRa communications HAT. The LoRa HAT for Raspberry Pi is still available in a super early bird special for 23 UK Pounds ($31), as well as an identical 30-Pound ($40) package discounted from the eventual 40-Pound retail price.

Preparing for PipeWire

In the coming year, PipeWire will replace PulseAudio resulting in better audio on Linux. If you can't wait, here's what you need to know to get started with PipeWire. Unless you use a version of Fedora released in 2021, you may not have heard of PipeWire. However, by this time next year, PipeWire will likely be installed on your computer. Already, many distributions are starting to carry PipeWire (marked as experimental) in their repositories. Still unfinished with its installation varied depending on distribution, PipeWire is about to replace PulseAudio as Linux's main audio server. If you are unwilling to wait until PipeWire becomes a standard part of a Linux installation, here is what you should know. PipeWire was created by Wim Taymans of Red Hat in 2015. Based on an earlier project called PulseVideo, PipeWire was originally intended as a server for capture and playback of audio and video. The video side of the project is still in development, but the audio side is mature enough that in the spring of 2021 Fedora 34 become the first Linux distribution to install it by default. In Fedora 34, PipeWire is used to manage PulseAudio, JACK, ALSA, and GStreamer-based applications.