Review: Mageia 8
Submitted by Roy Schestowitz on Monday 5th of April 2021 01:21:29 AM
Filed under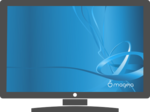 Mageia 8 is the latest version of this community distribution which can trace its roots back to Mandrake Linux. Like its ancestor, Mageia mostly focuses on offering a polished desktop experience with user friendly configuration tools. The latest release has a fairly conservative list of new features. Apart from the usual collection of package upgrades, Mageia provides faster processing of package data due to a change in compression technologies and migrates almost all packages from Python 2 to Python 3. Some additional work has been done to support the ARM architectures, though install media isn't available yet for ARM platforms.
We can download install media for 32-bit (x86) and 64-bit (x86_64) computers. Mageia offers several download options, including a large install ISO (4.2GB), live desktop flavours for KDE Plasma (3.4GB), GNOME (3.0GB), and Xfce (2.8GB). There are also network install options available in free and non-free firmware flavours. Most of the download options are available in 32-bit and 64-bit builds, though the live media for GNOME and Plasma are both 64-bit only while Xfce builds are provided for both architectures.
I was originally heading out for a vacation when Mageia 8 was released and so another DistroWatch contributor offered to review the distribution. However, they ran into issues installing Mageia, then getting the distribution to boot. After a few days they reported the operating system would start, but there were several remaining issues, including trouble connection to USB devices and the touchpad on their laptop wouldn't function while booted into Mageia. Given they did not have any success with the distribution, they passed it back to me and I resolved to review it once I finished playing with Void, a project I had just installed.
I decided to download the live Plasma edition for 64-bit machines. Booting from the live media brings up a menu offering to boot the live distribution or install Mageia. Taking the default live option brings up a series of graphical configuration screens. These screens walk us through selecting our preferred language from a list, accepting the project's license, picking our time zone, and confirming the keyboard's layout.
»
Printer-friendly version

4295 reads

PDF version
More in Tux Machines
Games: Total War: WARHAMMER III, Sacred Fire, Kulebra and the Souls of Limbo, Space Chef, Europa Universalis IV

Android Leftovers

5 Best Ways To Secure Your Linux System Distribution

There are many ways to secure your Linux system distribution. Today, cyber attacks and computer hacking can be prevented by bolstering security systems. By securing a Linux system, a computer is shielded from identity theft, data extraction, and other forms of malware. Different ways of securing a Linux system can teach users how to avoid spam, scams, and phishing campaigns. As a Linux developer, you should follow basic principles to increase privacy, security and stability. In this article, we'll discuss the best ways you can secure your Linux system. Enable full disk encryption (FDE) to secure your Linux system. You should encrypt your entire hard disk regardless of which operating system you are using. This will ensure that your data remains secure if the device is stolen. First, take advantage of full disk encryption at install time if possible. By encrypting your hard disk, a criminal will be unable to extract your information without an FDE password. Encrypt your full disk so you don't have to worry about temporary files, swap files, or other directories containing sensitive information. Furthermore, you will notice that encrypting your full disk allows your computer to function at a similar level of performance. Certainly, consider FDE as a cybersecurity tip to help Linux users protect their computers.

Radeon RX 6600 Linux Performance Rising Even Higher With Newest Open-Source Driver

Just one week ago was the public launch of the Radeon RX 6600 as the newest offering in the RDNA2 GPU line-up. While in our Radeon RX 6600 Linux review the performance was good on AMD's well regarded open-source driver stack and standing ground against the likes of the GeForce RTX 3060 with NVIDIA's proprietary Linux driver, it turns out the RX 6600 Linux performance can be even better already. Here are benchmarks of the Radeon RX 6600 on Linux across six different driver configurations. In particular, it appears that the driver state around 1 October that was used for the launch-day RX 6600 Linux review is actually less than ideal -- there appears to have been a regression around that point and with newer (as well as 21.2 stable) driver code there can be measurable gains to Linux gaming performance.