How to 'un-google' your Chromium browser experience
Submitted by Roy Schestowitz on Friday 5th of March 2021 12:34:28 AM
Filed under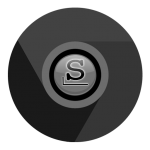 On March 15th 2021, Google is going to block non-Google chromium-based browsers from accessing certain ?private Google Chrome web services? by unilaterally revoking agreements made with 3rd parties in the past.
Meaning, every Chromium based product not officially distributed by Google will be limited to the use of only a few public Google Chrome web services.
The most important service that remains open is ?safe browsing?. The safe browsing feature identifies unsafe websites across the Internet and notifies browser users about the potential harm such websites can cause.
The most prominent feature which will be blocked after March 15th is the ?Chrome Sync?. This Chrome Sync capability in Chromium based browsers allows you to login to Google?s Sync cloud servers and save your passwords, browsing history and bookmarks/favorites to your personal encrypted cloud vault inside Google?s infrastructure.
Extremely convenient for people who access the Internet using multiple devices (like me: Chrome on a few Windows desktops, Chromium on several Slackware desktops and laptop and Chrome Mobile on my Android smartphone) and who want a unified user experience in Chrome/chromium across all these platforms.
»
Printer-friendly version

1735 reads

PDF version
More in Tux Machines
KDE Frameworks 5.81 Released with KHamburgerMenu, Various Improvements

The biggest new feature in the KDE Frameworks 5.81 release is the implementation of a new, custom hamburger menu called KHamburgerMenu, which will be shown on QWidgets-based apps whenever the main menubar is hidden. The KDE Project plans to adopt the KHamburgerMenu for all KDE apps as it offers several advantages, including an alternative app menu in case you hide the default menubar by accident, more freedom when you want to take full advantage of the maximum vertical space, more compact design with only relevant menu items, as well as support for relocating, renaming, removing, or even changing its icon.

today's leftovers

Devices/Embedded Hardware

Programming Leftovers

Miller, who leads the Rust Platform team for AWS, has been a software engineer for almost 30 years. At AWS, Miller has been a leader in open-source strategic initiatives and software engineering and delivery. Miller's Rust Platform team includes Rust language and compiler maintainers and contributors and developers on the Tokio runtime for writing reliable asynchronous applications with Rust. Under Miller's leadership, the AWS Rust team is crafting optimizations and tools for the features that engineers will use to build and operate services which take full advantage of Rust's performance and safety.

Cross-compiling can be a challenge with some packages, and some of the big ones, such as SeaMonkey, LibreOffice and Inkscape, I have compiled in a running EasyOS (with the "devx" SFS loaded). I have previously compiled LibreOffice in OE, see the Pyro series. But it was a lot of work.

Ten months later, after 14.330 added and 8.634 deleted lines, Shortwave 2.0 is available! It sports new features, and comes with the well known improvements, and bugfixes as always. [...] Shortwave has always been designed to handle any screen size from the beginning. In version 2.0 we have been able to improve this even further. There is now a compact mini player for desktop screens. This still offers access to the most important functions in a tiny window.

I first discovered Unix systems in the early 1990s, when I was an undergraduate at university. I liked it so much that I replaced the MS-DOS system on my home computer with the Linux operating system. One thing that Linux didn't have in the early to mid-1990s was a word processor. A standard office application on other desktop operating systems, a word processor lets you edit text easily. I often used a word processor on DOS to write my papers for class. I wouldn't find a Linux-native word processor until the late 1990s. Until then, word processing was one of the rare reasons I maintained dual-boot on my first computer, so I could occasionally boot back into DOS to write papers. Then I discovered that Linux provided kind of a word processor. GNU troff, better known as groff, is a modern implementation of a classic text processing system called troff, short for "typesetter roff," which is an improved version of the nroff system. And nroff was meant to be a new implementation of the original roff (which stood for "run off," as in to "run off" a document).