ABI checking
Submitted by Roy Schestowitz on Wednesday 3rd of March 2021 02:09:06 AM
Filed under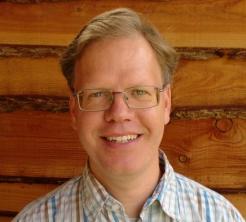 There is no day so wasted that you can't take notes about what didn't work, so here's some talk about ABI-compliance-checking. ABI-compliance, or ABI-compatibility, is roughly when a shared library can be changed (to a different version, usually an update and upgrade) and users of that shared library (applications, or other libraries) just work with the new version. This requires some discipline, and there are tools to help out.
[...]
One way to help maintain binary compatibility is to use tools that check the ABI: figure out the shape of the ABI in one version, the shape in another version, and compare those shapes. KDE Frameworks have checks in place, like this one (that link assumes openSUSE and Qt 5.15 are still in use and that there was a recent successful build).
Generally, an ABI-shape getting bigger is not a problem (from a technical perspective, although you can have all kinds of semantic mix-ups). Things that go away – functions, variables, etc. – those are problematic.
Calamares is a Linux system installer – it can be customized by Linux distro's to act as the installer for their ISO images. It's a C++ program offering modules for all kinds of system-installation services. It also offers an ABI: the modules use the ABI of the Calamares libraries to talk to the main program. Calamares supports "third-party" modules, e.g. modules specific to one distro or otherwise customized, and for those third-party modules, ABI compatibility suddenly becomes an issue: it would be nice if they didn't have to be recompiled when a new Calamares library comes out. That can only happen if the Calamares libraries commit to ABI compatibility.
»
Printer-friendly version

1200 reads

PDF version
More in Tux Machines
Android Leftovers

Best Free Android Apps: Joplin – note taking and to-do application

There's a strict eligibility criteria for inclusion in this series. See the Eligibility Criteria section below. Joplin is a free, open source note taking and to-do application, which can handle a large number of notes organized into notebooks. The notes are searchable, can be copied, tagged and modified.

How I digitized my CD collection with open source tools

The restrictions on getting out and about during the pandemic occasionally remind me that time is slipping by—although some days, "slipping" doesn't quite feel like the right word. But it also reminds me there are more than a few tasks around the house that can be great for restoring the sense of accomplishment that so many of us have missed. One such task, in my home anyway, is converting our CD collection to FLAC and storing the files on our music server's hard drive. Considering we don't have a huge collection (at least, by some people's standards), I'm surprised we still have so many CDs awaiting conversion—even excluding all the ones that fail to impress and therefore don't merit the effort.

Hyperbola Linux Review: Systemd-Free Arch With Linux-libre Kernel

In the last month of 2019, the Hyperbola project took a major decision of ditching Linux in favor of OpenBSD. We also had a chat with Hyperbola co-founder Andre Silva, who detailed the reason for dropping Hyperbola OS and starting a new HyperbolaBSD. HyperbolaBSD is still under development and its alpha release will be ready by September 2021 for initial testing. The current Hyperbola GNU/Linux-libre v0.3.1 Milky Way will be supported until the legacy Linux-libre kernel reaches the end of life in 2022. I thought of giving it a try before it goes away and switches to BSD completely.