Beelink SEI Review – A Core i3-10110U Mini PC Tested with Windows and Ubuntu
Submitted by Roy Schestowitz on Tuesday 9th of February 2021 11:24:42 PM
Filed under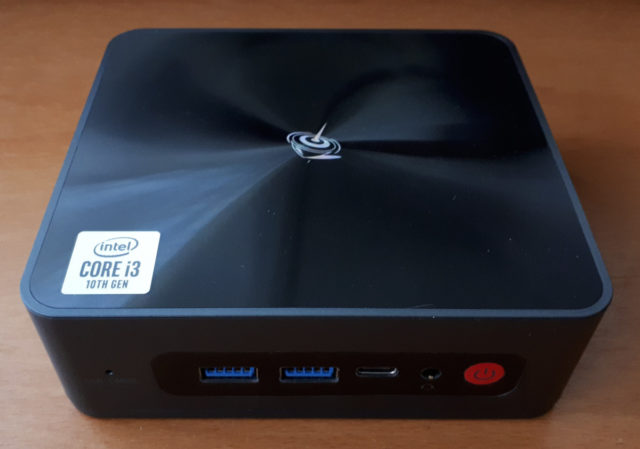 Prior to benchmarking, I perform all necessary installations and updates to run the latest versions of both OSes. I also capture some basic details of the device for each OS.
[...]
At first glance, the i3-10110U based Beelink SEi mini PC looks to be similar to the 'NUC 10 Performance' but without the Thunderbolt port and having lower USB specs (5Gbps rather than 10 Gbps). But by including a Windows Pro license and offering fully loaded configurations with RAM and storage the SEi is trying to be a price-conscious alternative.
Compared to the previous generation of Gemini Lake mini PCs this is a more powerful device with both improved CPU and GPU performance. This does come at a slight cost as the fan is quite noisy when the processor is under load. It is unfortunate that 'Power Limit' throttling can occur seemingly randomly and it is not ideal having to check and reboot if affected. However, the inclusion of WiFi 6 and configurable storage options add to the improvements presented by the SEi.
»
Printer-friendly version

14019 reads

PDF version
More in Tux Machines
Security Leftovers

Elephant and Its Ivory

LIVES at risk. This is a travesty. REPUBLIC OF NAMIBIA'S MINISTRY OF ENVIRONMENT, FORESTRY AND TOURISM: "We should manage elephants based on science and not emotions." By auctioning/selling off 170 live elephants? Give us a break. Oftentimes, animals were to make a sacrifice over humans because they are just "animals", so they can't speak to us, and can't protest. We're asked to assume they're just the least important, therefore we can eradicate (or "cull") them -- as simple as that. How I wish the the Animal Kingdom will become a force and burn this kind of society just to make a statement -- and then, maybe, humans will truly realise the value of animal rights. Shame on those African countries which don't give a shit about all those people who tirelessly devoted their time and life to protecting the wild animals, and specifically the elephants. Animals can't speak, but they can see you and they can feel you; just look into and gaze at their eyes, doesn't that give you a goosebumps? Burn. █

today's howtos

GNOME 41 Desktop Environment Slated for Release on September 22nd, 2021

While some of you out there are still waiting for the GNOME 40 desktop environment to arrive in the stable software repositories of your favorite GNU/Linux distribution, the GNOME Project is already working on the next major version, GNOME 41. Development on the GNOME 41 release will kick out soon and it will stick to the same routine as in the GNOME 40 development cycle, meaning that public testers will be able to test drive only an Alpha, a Beta, and a Release Candidate.