A closer look at Raspberry Pi RP2040 Programmable IOs (PIO)
Submitted by Rianne Schestowitz on Wednesday 27th of January 2021 07:39:47 AM
Filed under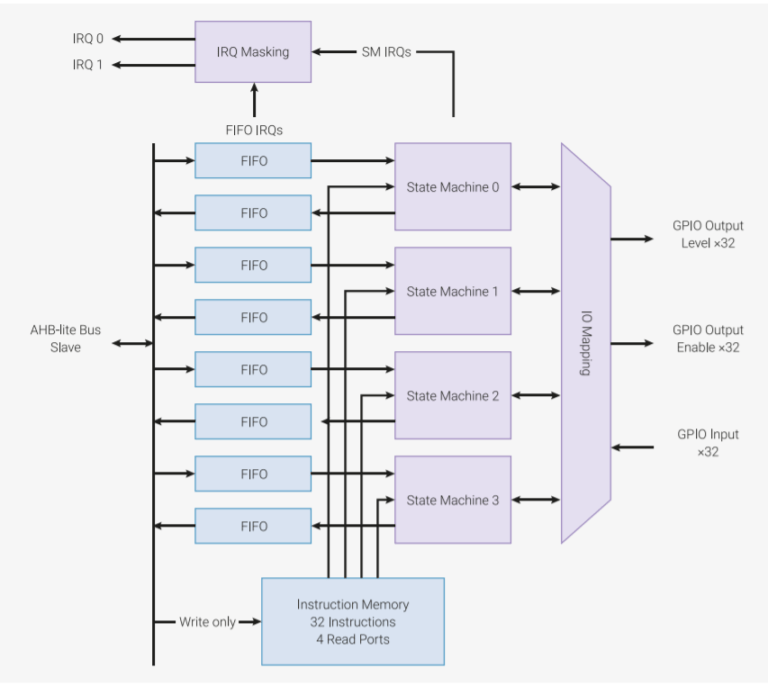 The popularity of Raspberry Pico board powered by RP2040 microcontroller has made every reader wanting to know more about the board and chip. So today we will be talking about RP2040's Programmable IOs, a feature that makes it different from most other microcontroller boards.
The two PIO blocks or let's call it the hardware interfaces in the RP2040 have four state machines each. These two PIO blocks can simultaneously execute programs to manipulate GPIOs and transfer raw data. Now, what do these state machines do? Well, the PIO state machines execute the programs fetched from various sources. Sometimes the programs are taken from the PIO library (UART, SPI, or I2C) or user software.
Also: Mini replica of DEC PDP-11 computer runs 2.11 BSD UNIX on ESP32 SoC
»
Printer-friendly version

1915 reads

PDF version
More in Tux Machines
today's leftovers

Programming Leftovers

Events: GNOME, LF, and Linux App Summit (LAS)

I'm happy to spread the word that a GNOME event in Spanish and Portuguese is taking place this month, on the 27th of March. It will be a free virtual event with talks and panels where everybody is welcome.

The Summit will allow European attendees to participate, as well, with sessions tailored to the virtual format. The Cloud Foundry Foundation will join forces with the community-elected program committee to curate a program that fosters collaboration among attendees and offers interactive platform education.

Planned to happen online again during May 13-15, the Linux App Summit (LAS) is set to return giving you a chance to listen to talks about the future of application design, development and more for Linux. Last year had some pretty interesting talks, like Linux game porter and FNA developer Ethan Lee giving a presentation on how games get built and packages plus Collabora gave an overview of their work with Valve.

CoreELEC 19.0 "Matrix" Linux Distro Released for Amlogic Hardware Based on Kodi 19

As its codename suggests, CoreELEC 19.0 "Matrix" is the first release of this LibreELEC fork to be based on the recently released Kodi 19.0 "Matrix" open-source home theater software, which introduces numerous new featiures and improvements for those who want to make their own media center PC or HTPC. Based on the CoreELEC 9.2.6 Amlogic-NG release, the CoreELEC 19.0 series becomes the active development branch, supporting only Amlogic-NG devices like LaFrite, LePotato, ODROID-C4, ODROID-HC4, and ODROID-N2.