KDE: Kate and Konsole
Submitted by Roy Schestowitz on Sunday 24th of January 2021 04:32:19 PM
Filed under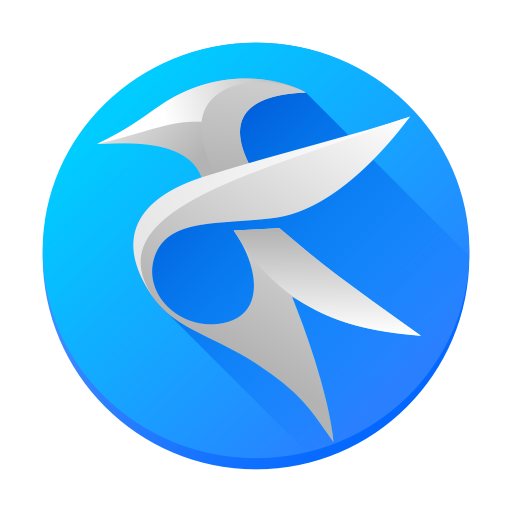 It not only got some nice visual refresh but a much better fuzzy matching algorithm.

The fuzzy matching algorithm is on its way to be upstream to KCoreAddons to be used by more parts of the KDE universe.

Praise to Waqar Ahmed for implementing this and pushing it to upstream. And thanks to Forrest Smith for allowing us to use his matching algorithm under LGPLv2+!

[...]

As you can see on our team page a lot of new people helped out in the scope of the last year. I hope to see more people showing up there as new contributors. It is a pleasure that Waqar Ahmed & Jan Paul Batrina now have full KDE developer accounts!

Especially Waqar came up with a lot of nifty ideas what could be fixed/improved/added and he did already do a lot of work to actually get these things done!

I actually wanted to write earlier about what cool new stuff is there, but had too much review requests to look after. Great! ;=) No I can read review request instead of light novels in the evening.

 

I never thought I could contribute with Open Source, or even imagined I could change my workspace, in my mind doing it was beyond my programming skills.

I was a Windows user for a long time, until one day I couldn't stand anymore how the system was so slow, it was not a top computer, but it was a reasonable one to be that slow.

So I changed to Debian and used it for a time until change to other distros, but I was amazed how fast it was, of course I couldn't use all of the same programs I used to work with but I did learn new ones.
»
Printer-friendly version

1573 reads

PDF version
More in Tux Machines
Debian: Rejections, LTS Work, and Bugfixes

FTP master This month I accepted 162 and rejected 28 packages, which is again a small increase compared to last month. The overall number of packages that got accepted was 291. Debian LTS This was my eightieth month that I did some work for the Debian LTS initiative, started by Raphael Hertzog at Freexian.

A recent upload of electrum suffers from the serious bug #981374. On the face of it this is just a missing package dependency: can you help with testing and preparing an updated package to fix this? You don't need to be a Debian Developer to get stuck into this one!

Videos and Shows: KDE Community Edition PinePhone and This Week in Linux

In this video I'm "unboxing" (or, rather, showing the box and its contents) of the pinephone, and trying it for my first time!

On this episode of This Week in Linux, we're going to try something different with the show. Let me know what you think of the changes. This episode is completely stacked with exciting news, we've got a ton of Distro News from Ubuntu, openSUSE, Linux Mint, SystemRescue, IPFire, and even Linux From Scratch. A vulnerability was found in GRUB 2 that lets someone bypass Secure Boot so we'll talk about that and just how bad is it? The EU announced some great news related to Right to Repair. Valve has announced that Steam Link is now available on Linux and it's a real game changer. We've also got some media production news to check out this week from Blender, Ardour and a new synthesizer called Vital. All that and much more on Your Weekly Source for Linux GNews!

Hands-On with Raspup on Raspberry Pi 4: Puppy Linux for Tinkerers

If you never heard of Raspup before, let me tell you that it's a Debian-based GNU/Linux distribution built from the Woof-CE build system that was originally developed by Barry Kauler, the creator of Puppy Linux, and binary compatible with Raspbian (the official Raspberry Pi OS). As such, Raspup is a Puppy Linux port for Raspberry Pi. Raspup was created by Michael Amadio and it's designed to run on ARMv7l hardware, specifically on the Raspberry Pi Zero, Raspberry Pi 1, Raspberry Pi 2, Raspberry Pi 3, Raspberry Pi 3+, and Raspberry Pi 4 single-board computers (SBCs).

Desktop Software: Thunar 4.16.4, Kate Themes, and XDG

The latest version of the Thunar file manager for the Xfce desktop environment has six bug-fixes and updated translations for four languages.

On the most Unices that use X11/Wayland and therefore are capable of running the full Plasma Desktop the state of light & dark themes and the accompanied icon themes is really good for KDE Frameworks based application. Just take a look at these two screenshots of a light and dark mode Kate running on GNU Linux/X11 & Plasma Desktop.

Just throwing this out for wider talk perhaps. I have been silently watching a list called xdg@lists.freedesktop.org. Now the list talks about freedesktop standards which basically is trying to have some sort of standards that all desktop environments can follow. One of the discussions on the specific list shared above is and was about 'New MimeType fields in .desktop' . It is a fascinating thread with many people giving loads of interesting view points. If you are into desktops even casually, you would enjoy the discussions thoroughly. [...] There are also lot of banking stuff that we cannot do on free software, especially in India as lot of powerful proprietary interests are there which make sure that no public API's are available, or even if there is, it would be something half-done or after back and forth, they say, this is just for show, as had shared last year. I would probably add another section later to talk about it. From what little I know, in Europe the law mandates that there are public API's not only for banking but wherever public money (read taxpayer money) is involved. Again, not all countries, but some more than others. At least, that is what I had seen over the years.