What is Login Shell in Linux?
Submitted by Rianne Schestowitz on Tuesday 19th of January 2021 12:33:08 PM
Filed under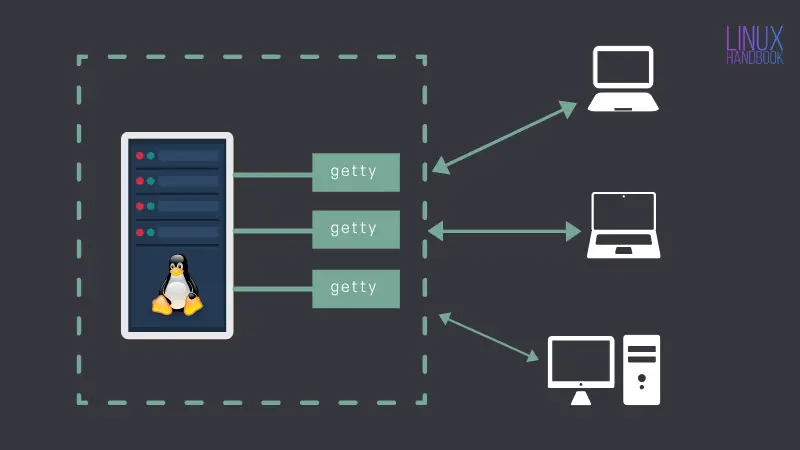 The login shell is the first process that is executed with your user ID when you log into an interactive session.
This may seem simple at the surface but if you dig deep, it could get confusing a bit. To understand, let's see revisit the login process in Linux systems.
Linux is a multi-user system where multiple users can log in and use the system at the same time.
The first process in a Linux system, be it init or systemd, starts a getty program. This getty, short for 'get tty' (tty denotes physical or virtual terminals), is responsible for protecting the system from unauthorized access.
»
Printer-friendly version

1427 reads

PDF version
More in Tux Machines
openSUSE Leap 15.3 Released for Public Beta Testing, Download Now

openSUSE Leap is openSUSE's regular release that follows the development cycle of the SUSE Linux Enterprise operating system. As such, openSUSE Leap 15.3 beta comes with packages from the SUSE Linux Enterprise (SLE) 15 Service Pack 3 (SP3) release, including the Linux 5.3 kernel. This kernel version is maintained by SUSE and introduces support for AMD Navi GPUs, new IPv4 addresses, RISC-V improvements, and compatibility with the Intel SST (Speed Select Technology) used in Intel Xeon servers.

openSUSE Leap 15.3 Reaches Beta Build Phase

openSUSE Leap has entered into the beta release phase today for its 15.3 minor version. This openSUSE Leap 15.3 version is a solidified release that focuses more on the building of the distribution rather than refreshing the distribution?s packages, but there are some significant changes to the distribution. Many of the packages will remain the same as those in openSUSE Leap 15.2 with a bit of hardware enablement and security backports. An updated version of glibc brings some Power10 support and the Xfce desktop users will have the new 4.16 version. The distribution also gains adds s390x architecture. The biggest change for this release is how Leap is built and its relationship with SUSE Linux Enterprise. Leap transitioned to a new way of building openSUSE Leap releases in the fall of 2020 through a prototype project called Jump. The Jump prototype was used as a proof of concept, but no longer exists; it did prove to work at building a distribution and bringing the code streams of both openSUSE Leap and SLE closer together. The proof of concept was implemented for building the release of openSUSE Leap 15.3 as seen in the beta release today. Building Leap on top of binary packages from SLE, which was part of the rationale for the Jump prototype, allows for easy development on a community release to be put into production on an enterprise release should the need arise. Also: openSUSE Leap 15.3 Beta Begins - Phoronix

Microsoft Security Issues and Blame-Shifting

Microsoft Corp. today released software updates to plug four security holes that attackers have been using to plunder email communications at companies that use its Exchange Server products. The company says all four flaws are being actively exploited as part of a complex attack chain deployed by a previously unidentified Chinese cyber espionage group.

Microsoft Says Chinese Hackers Responsible for Exchange Attacks [Ed: Microsoft puts back doors in its products but is now blaming China for taking advantage of those. Microsoft: our back doors aren't always exploited; when they are, we'll resort to xenophobia and blame the Chinese (not those who put the back doors there).]

PrismHR, a company that sells technology used by other firms to help more than 80,000 small businesses manage payroll, benefits, and human resources, has suffered what appears to be an ongoing ransomware attack that is disrupting many of its services.

Android Leftovers