Devices: Xtra-PC, Arduino and Inventor Coding Kit
Submitted by Roy Schestowitz on Monday 18th of January 2021 09:10:06 PM
Filed under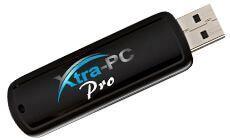 The Xtra-PC Linux USB-Stick might be your solution if you have problems with your old and slow PC. It's a small flash drive stick and it's using Linux OS to boost you PC's operations. Check out now.

Peter Turczak's toddler son loves "technical stuff," especially things like keyboards and computers that adults use. After discussing this with other likeminded technical parents, the idea of giving new life to an old (PS/2 or AT) keyboard as a teaching tool was hatched.

SiFive in cooperation with Tynker and BBC Learning have launched a Doctor Who themed HiFive Inventor Coding Kit. This Initial HiFive Inventor Coding Kit is intended to help kids as young as seven years of age get involved with computer programming through a variety of fun exercises and challenges involving the RISC-V powered mini computer and related peripherals like LED lighting and speaker control.

[...]

So for those looking to get their kids involved with computer programming and looking for an IoT-type device with some fun sensors and various themed exercises to get them experimenting, the HiFive Inventor Coding Kit is worth looking into further. More details on the programming platform can be found via Tynker.com and on the hardware at HiFiveInventor.com. The HiFive Inventor Kit is available from Amazon.com and other Internet retailers for $75 USD.
»
Printer-friendly version

1634 reads

PDF version
More in Tux Machines
Red Hat/Fedora Leftovers

The Innovation Lab: A Space for Creative Learning

The reason why we use System76 to power all the computers in the space is because I'm a big supporter of Linux in general, and System76 has been really consistent and helpful. I think the openness of System76 definitely gives the students the ability to experiment and the freedom to break stuff in a creative environment, without being too constrained by proprietary software. Also: Activate Linux on Your Chromebook

GNOME Foundation and Linux Foundation Leftovers

Anyone looking to test the beta for the upcoming GNOME 40 release can now do so. On the heels of the alpha release of GNOME 40, the developers have announced the availability of the beta, which includes a number of improvements and bug fixes. Of course, the biggest change to GNOME is the new horizontal Activities Overview, which makes for a much-improved workflow on the desktop. With the desktops residing at the top of the Overview, it is now easier to drag and drop an application to the specific desktop you want. It's far more intuitive and efficient. This new layout also improves usage with touch screen navigation and faster overall performance. Another hotly anticipated change comes by way of how multi-monitor support will work with the new horizontal Activities Overview. GNOME 40 will default to only showing workspaces on the primary display, with the top bar and the Activities Overview on both displays.

Teams working with FinOps, the field of cloud financial management, are expected to grow 40% in 2021 according to a new report from the FinOps Foundation, a Linux Foundation non-profit trade association focused on codifying and promoting cloud financial management best practices and standards. The survey of over 800 FinOps practitioners – with a collective $30+ billion in annual cloud spend – underscores the need for more education around how to manage cloud finances.

The Linux Foundation, the nonprofit organization enabling mass innovation through open source, along with co-hosts LF Networking, the umbrella organization fostering collaboration and innovation across the entire open networking stack, and LF Edge, the umbrella organization building an open source framework for the edge, announced today the speaker line-up for Open Networking & Edge Executive Forum. The schedule can be viewed here and the speaker details can be viewed here. Open Networking & Edge Executive Forum (ONEEF) is a special edition of Open Networking & Edge Summit, the industry's premier open networking & edge event, gathering senior technologists and executive leaders from enterprises, telecoms and cloud providers for timely discussions on the state of the industry, imminent priorities and insights into Service Provider, Cloud, Enterprise Networking, and Edge/IOT requirements.

Istio 1.7.8 Released

This release contains bug fixes to improve robustness. This release note describes what's different between Istio 1.7.7 and Istio 1.7.8 Also: Support for Istio 1.7 has ended