International Day Against DRM (IDAD) is almost here: Stand with us on Dec. 4
Submitted by Roy Schestowitz on Thursday 3rd of December 2020 05:46:14 AM
Filed under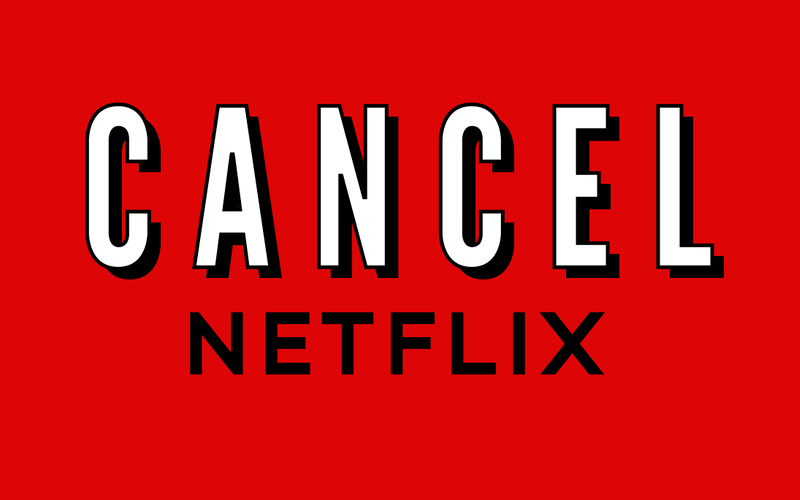 Although many of us are in quarantine, that doesn't mean that we have to cease our fight against Digital Restrictions Management (DRM). The International Day Against DRM (IDAD) is just two days away, and we're here to let you know how we can all stand up this Friday, December 4th, against the latest encroachments from one of DRM's major players: Netflix.
As pandemic response measures all over the world forced so many people to stay home, we've seen a corresponding and dangerous increase in dependence on streaming media for entertainment. Streaming media has gone from an ethically problematic pastime to being a playground for dystopia. In a world where media is served over ephemeral streaming, these services can delete things from history, or rewrite them, sometimes without any announcement. Besides deciding what people can and can't view with their service, corporations like Netflix also dictate what can and can't be made, now that they're one of the heavyweights in television and film production and distribution. This rise in control is in part due to their constant mistreatment of their subscribers, having used DRM to prevent legitimate uses of their media and dictate which devices can play it.
December 4th marks the start of Netflix's "StreamFest" initiative in certain countries -- letting users have a taste of the poison apple before they commit to taking the bite. It's at times like these that we as a community need to step up and say that enough is enough, and let them know that DRM is unacceptable no matter where it appears or how it's being used. We may not be meeting in person, but that doesn't mean we can't come together and let our voices be heard. We hope you'll join us in this year's IDAD by following one or more of the suggestions we've provided below.
»
Printer-friendly version

1480 reads

PDF version
More in Tux Machines
Starting Element Messenger Web, Desktop and Phone

Element (formerly Riot.im) is a modern all in one messenger for everyone. Featuring basic chat to file sharing as well as video conferencing, it is designed for users of web, GNU/Linux, Windows, MacOS, plus also Android and iOS. In this regard, Element is a great alternative to WhatsApp or Telegram. This basic tutorial will show you, after introducing it (see here and here), how to use it on Ubuntu and your phone. Let's go!

Stable Kernels: 5.10.9, 5.4.91, and 4.19.169


I'm announcing the release of the 5.10.9 kernel.

All users of the 5.10 kernel series must upgrade.

The updated 5.10.y git tree can be found at:
	git://git.kernel.org/pub/scm/linux/kernel/git/stable/linux-stable.git linux-5.10.y
and can be browsed at the normal kernel.org git web browser:
	https://git.kernel.org/?p=linux/kernel/git/stable/linux-s...

thanks,

greg k-h

Also: Linux 5.4.91 Linux 4.19.169

VirtualBox 6.1.18 Released with Full Support for Linux Kernel 5.10 LTS

VirtualBox 6.0.18 comes about three months after VirtualBox 6.1.16 and it's the first release to introduce full support for the latest and greatest Linux 5.10 LTS kernel series, which is available for both Linux host and guests. Of course, this means that you'll be able to run GNU/Linux distributions powered by the Linux 5.10 LTS kernel as a virtual machine inside VirtualBox, as well as to install VirtualBox on a GNU/Linux system running Linux kernel 5.10 LTS.

today's leftovers