Western Digital WD_BLACK SN850 NVMe PCIe 4.0 SSD Linux Performance
Submitted by Rianne Schestowitz on Monday 30th of November 2020 08:53:45 PM
Filed under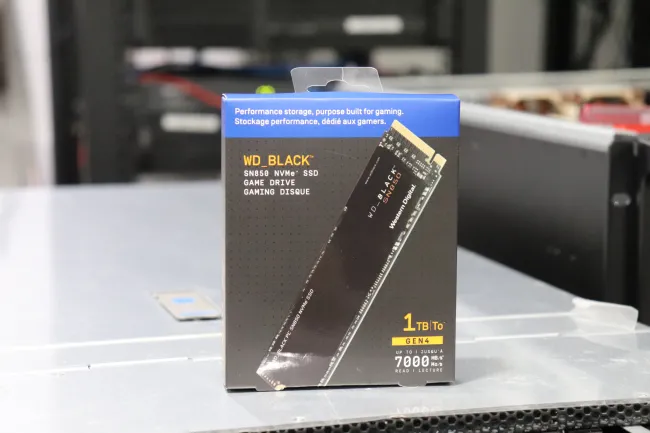 This month Western Digital introduced the WD_BLACK SN850 as the latest PCI Express 4.0 solid-state drive hitting the market. The WD_BLACK SN850 is a surprisingly strong performer if looking to upgrade to PCIe 4.0 solid-state storage, competing with the fastest of the consumer drives currently available.
The WD_BLACK SN850 makes use of Western Digital's G2 controller and 96L TLC NAND flash memory. The 1TB drive being tested today is rated for 7,000 MB/s sequential reads and 5,300 MB/s sequential writes and 1 million IOPS for random reads and 720k IOPS for random writes.
»
Printer-friendly version

1234 reads

PDF version
More in Tux Machines
Broadcom Valkyrie/Viper VK Accelerators Set To See Mainline Support With Linux 5.12

For nearly one year Broadcom engineers have been working on Linux mainline drivers for their VK accelerators. Finally with the upcoming Linux 5.12 kernel the support is in place for those Broadcom Viper and Valkyrie accelerator cards. These Broadcom accelerator cards interface via PCI Express and provide offload engines for video transcoding and other tasks. These accelerator cards can be used for other real-time, high performance, high throughput offload compute purposes like around image and audio operations as well as crypto.

Android Leftovers

Audiocasts/Shows: LINUX Unplugged, Homelab, and Tabliss

Successful open-source projects all seem to struggle with one major gorilla. Who it is, and what their options are now. Special Guests: Drew DeVore and Jonathan Corbet.

If you're looking for a low-cost way to enter into the world of Homelab, look no further than the Raspberry Pi! These small computers are plenty powerful to run quite a few Homelab apps, and in this video I give you my thoughts on why that is. In a future video, we'll explore running some apps on the Raspberry Pi but I wanted to create this video as an introduction to the concept of using a Pi in this way

Tabliss is a beautiful, customisable "New Tab" page for Firefox and Chrome, and the browsers that base of Firefox and Chrome (such as LibreWolf and Brave). In particular, it solves the "empty tab" problem that I was having on LibreWolf

Games: Cyber Shadow, Ova Magica, Plex Arcade Flunks

Cyber Shadow from Aarne "MekaSkull" Hunziker and Yacht Club Games is an epic throwback to the likes of Ninja Gaiden and Shadow Of The Ninja and it's out now with Linux support. Nice the see Yacht Club give a hand to another developer, after their success with the Shovel Knight series.

Ova Magica, a blending of casual farming in the spirit of Stardew Valley and Harvest Moon blended with monster taming and battling like something out of Pokemon is now live on Kickstarter. It managed to get fully funded within the first 2-3 hours, which I'm really not surprised about. The early tech demo was promising and it has such a great idea. Thankfully it's another that will support Linux too and the developer has been very clear about this. The Kickstarter campaign also lists it nice and clear as "The game will be released on PC DRM-Free, on Steam (Windows, Mac OS and Linux), Nintendo Switch, Playstation 4, Playstation 5, Xbox One, Xbox Series X/S.".

Unfortunately, there is one big catch -- Linux users are being left out.