Devices/Embedded: Turing Pi, Raspberry Pi, MagPi
Submitted by Roy Schestowitz on Friday 27th of November 2020 01:23:03 PM
Filed under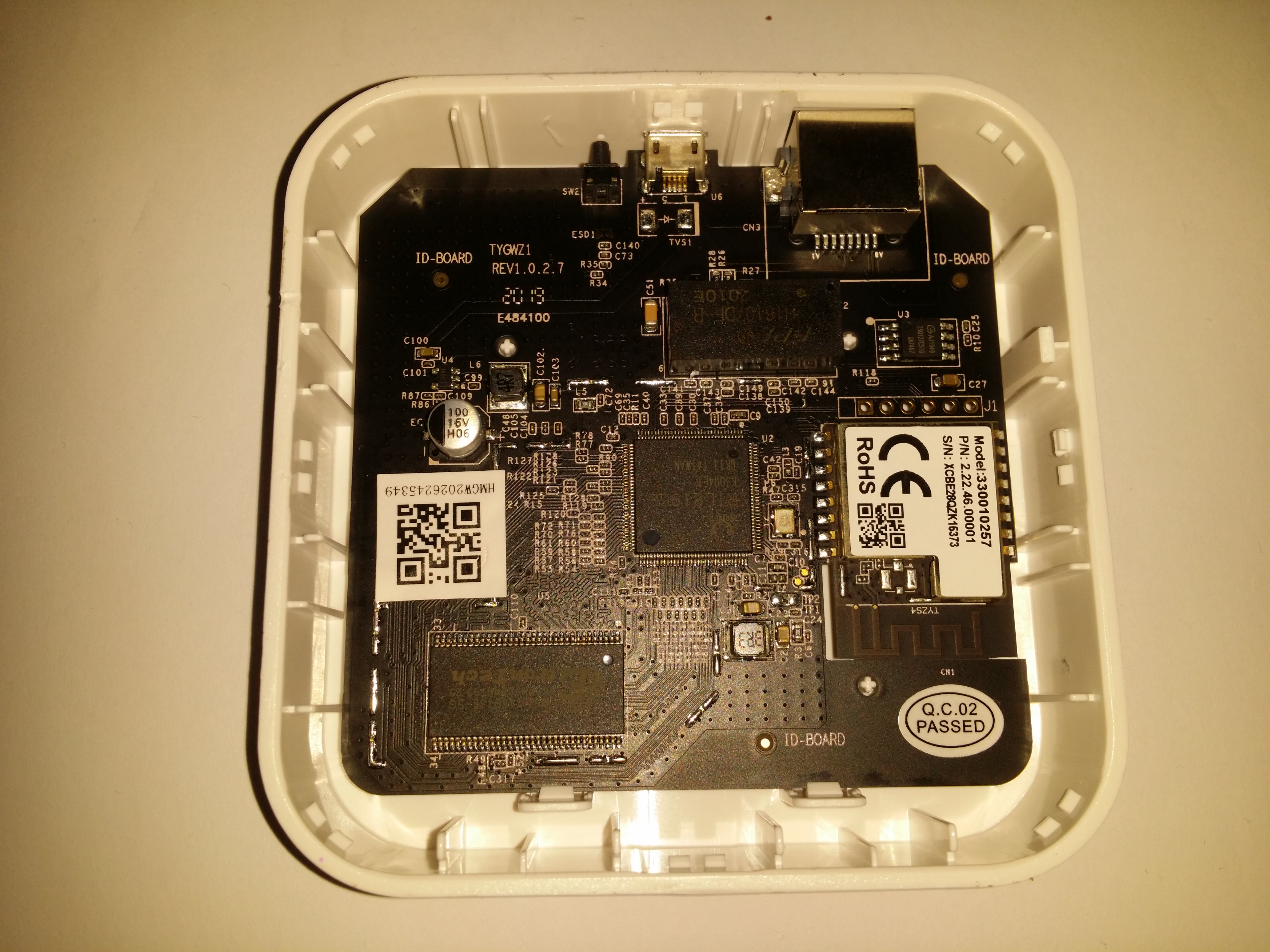 The Raspberry Pi is a versatile and relatively inexpensive single-board computer that you can use in a range of projects. However, if you really want to take your Raspberry Pi projects to the next level, you may want to build a Raspberry Pi cluster. This is where the Turing Pi v1 can come in handy. It allows you to easily connect multiple Raspberry Pis together to form a cluster.

The LED strip worked immediately with my Domoticz setup using a Zigate stick and Raspberry Pi. Notice that the diagram is wrong, the arrow on the controller must align with the VCC label on the LED strip.

I opened up one of the gateways to see what it is and whether it can be adapted to run free, open source software. Inside, it is the Tuyo TYGWZ-01 white label gateway. On the board, there is a Realtek RTL8196E router chip, radio module with label 330010257 and part no. 2.22.46.00001 and an EM6AA160TSE-5G DRAM chip.
»
Printer-friendly version

1731 reads

PDF version
More in Tux Machines
Trisquel 9 Review: Freedom Vehicle

Here is my review of Trisquel 9.0 Etiona the newly released computer operating system. It is the successor of Flidas and now based on Ubuntu 18.04. It brings the latest improvements by excellently keeping its user friendliness from the family of most secure operating systems on earth. As always, I choose the Regular Edition, with MATE Desktop choice, to report this to you. We will see what's new in this release and why I call it Software Freedom Vehicle now continuing Successful Freedom in the past. With Etiona, everyone can see that Free Software as well as copyleft are already practical and now we can see that even clearer than before. Let's go!

Postgresql service failed because the control process exited with an error code

PostgreSQL is a free and open-source, community-driven, standard-compliant, and most popular object-relational database management system. It is used by popular IT companies like Uber, Netflix, Instagram, Spotify, etc. Recently I installed PostgreSQL and getting an error while running daemon. This is mainly because PostgreSQL not getting sufficient permission to create the folder required to store database information.

today's leftovers

Programming Leftovers