Customize GNOME in Ubuntu 20.04 with this Productive Look
Submitted by arindam1989 on Saturday 21st of November 2020 10:53:18 AM
Filed under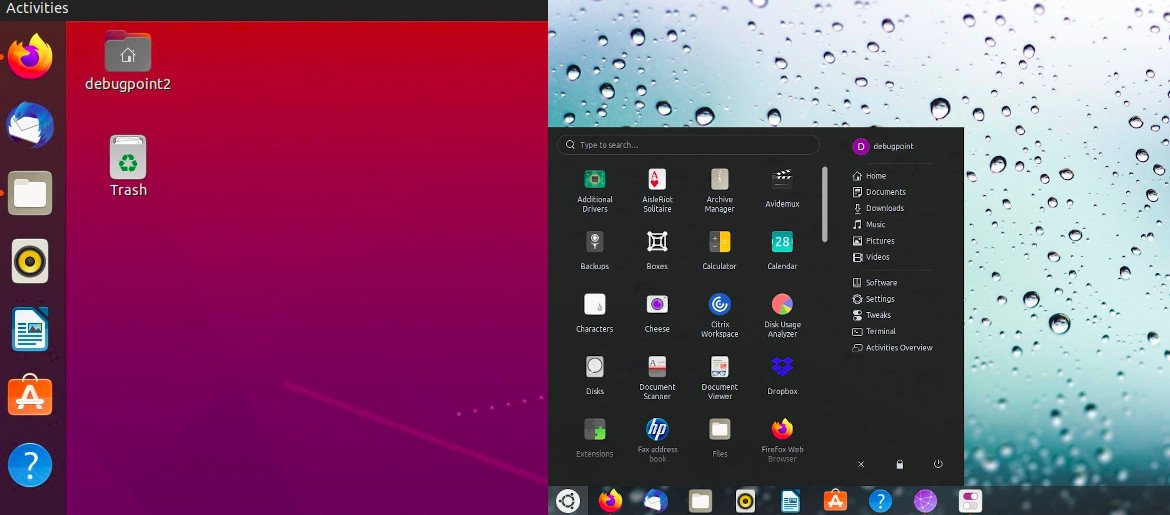 In one of the early guides, I explained the overall look and feel of the GNOME desktop. How you can visually change the look from a mundane desktop to something nice and better. This guide explains some steps which give you an idea of how you can Customize GNOME in Ubuntu 20.04 with a productive look.

»
Printer-friendly version

1585 reads

PDF version
More in Tux Machines
today's howtos

Android Leftovers

What Does the Penguin Say?

I chalk this up to a few factors. First, Linux was practically born on the Web. In Linux's infancy, Linus Torvalds not only made the kernel available online, but he attracted a throng of would-be contributors via Usenet who collaborated in Linux's development. The Internet has been a significant distribution channel ever since, facilitating the obtainment and installation of desktop Linux distributions in the large majority of cases today. Second, since one could not easily purchase a computer with Linux preinstalled until around the last decade, online communities were essential for fielding the questions of Linux initiates. It is comforting to know there are veterans who can help when setting up an entirely new OS, especially one so off the beaten path. This has traditionally been, and remains, Linux's main analog to customer support that competing OSes offer. Finally, and perhaps most significantly, Linux simply offers so many choices. Windows gives you Windows the Windows way. On Mac, you get Mac the way Mac was intended. Not so with desktop Linux. Why? Simply put, there is no one "desktop Linux." With Linux, every distribution gives you a completely different suite of user programs built atop the kernel, sometimes with its own repackaging of the kernel itself. Not least of the cornucopia of options that the desktop Linux world offers is that of desktop environments. Most distros present a handful of curated desktop environments. Between all the Linux distros out there, one will encounter literally dozens of them. The only hope a humble Linux user has of figuring out which one they might want, aside from taking them all for a spin, is to ask around. Users also really get into advocating for particular desktops. This is nearly always good-natured, leading to amusing, if not informative, discussion threads.

Vulkan Ray Tracing

While NVIDIA has supported its own vendor-specific Vulkan ray-tracing extension on Windows and Linux since the GeForce RTX GPUs originally debuted, they are moving quick to support the Khronos ray-tracing extensions for Vulkan given the industry adoption and games coming to market likely opting for using the KHR version. This morning with Vulkan 1.2.162 the Vulkan KHR ray-tracing extensions were made official after being out in provisional form since earlier this year. NVIDIA has now released beta drivers for Windows and Linux that support these finalized versions.

The day has arrived, along with the release of Vulkan 1.2.162 being tagged in the Vulkan-Docs repository on GitHub the Vulkan Ray Tracing extensions are now officially released. From being announced as a provisional set in March 2020, The Khronos Group formally announced it's done. "Welcome to the era of portable, cross-vendor, cross-platform ray tracing acceleration!" - Daniel Koch, NVIDIA

Earlier this year Vulkan ray-tracing arrived in provisional form while with today's Vulkan 1.2.162 specification update this functionality has been promoted to stable and ready for broad industry support. The Vulkan ray-tracing support is now deemed final and out of the provisional guard. This includes the finalized versions of VK_KHR_acceleration_structure, VK_KHR_ray_tracing_pipeline, VK_KHR_ray_query, VK_KHR_pipeline_library, and VK_KHR_deferred_host_operations.