Educational Software GCompris is 20 Years Old Today
Submitted by Rianne Schestowitz on Thursday 19th of November 2020 11:38:11 AM
Filed under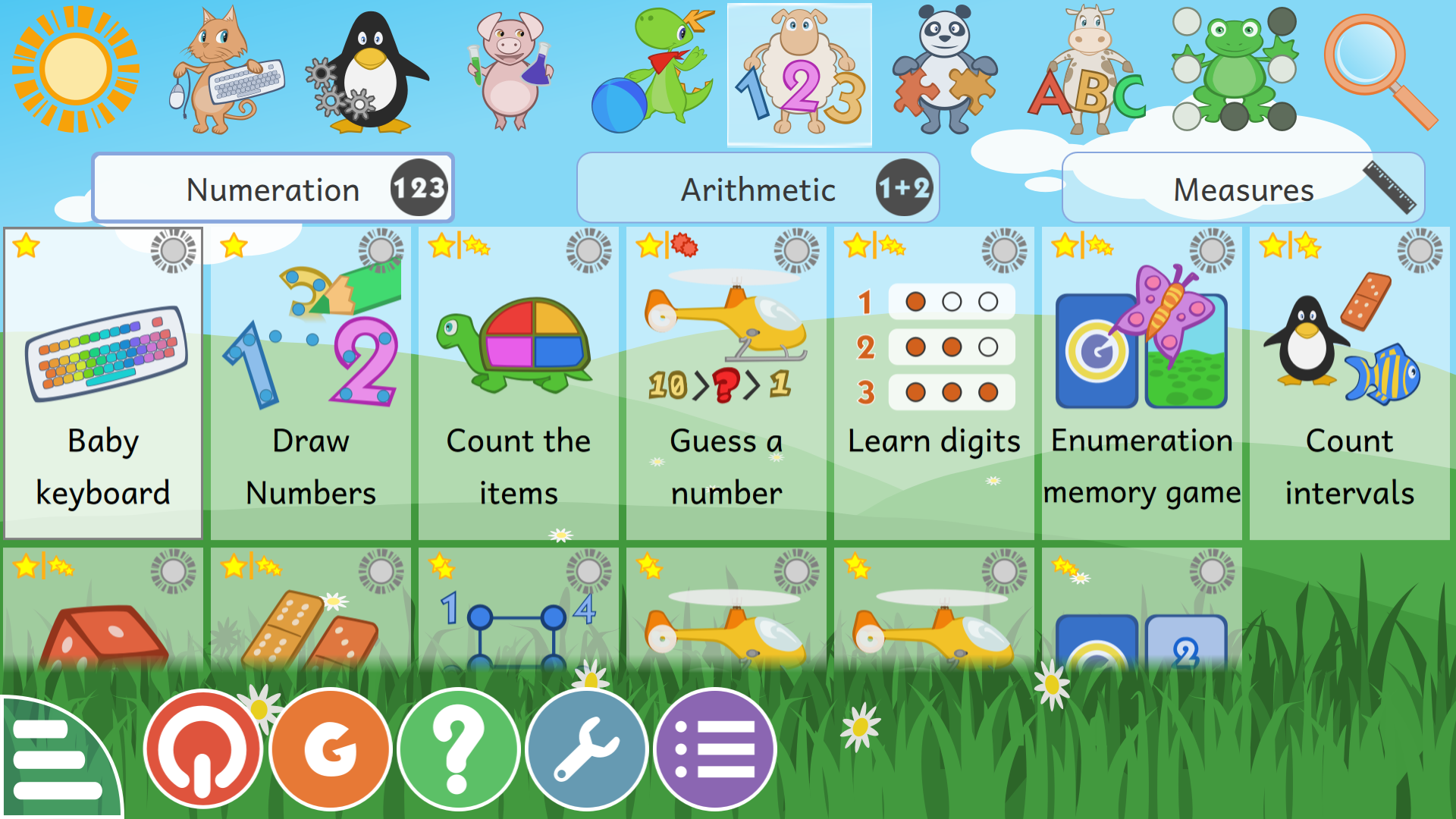 GCompris is a popular collection of educational and fun activities for children from 2 to 10 years old. GCompris has become popular with teachers, parents, and, most importantly, kids from around the world and offers an ever-growing list of activities -- more than 150 at the last count. These activities have been translated to over 20 languages and cover a wide range of topics, from basic numeracy and literacy, to history, art, geography and technology.
The newest version of GCompris also incorporates a feature that teachers and parents alike will find useful: GCompris 1.0 lets educators select the level of the activities according to the proficiency of each child. For example, in an activity that lets children practice numbers, you can select what numbers they can learn, leaving higher and more difficult numbers for a later stage. An activity for practicing the time lets you choose whether the child will practice full hours, half hours, quarters of an hour, minutes, and so on. And in an activity where the aim is to figure out the change when buying things for Tux, the penguin, you can choose the maximum amount of money the child will play with.
We have built the activities to follow the principles of "nothing succeeds like success" and that children, when learning, should be challenged, but not made to feel threatened. Thus, GCompris congratulates, but does not reprimand; all the characters the child interacts with are friendly and supportive; activities are brightly colored, contain encouraging voices and play upbeat, but soothing music.
»
Printer-friendly version

2325 reads

PDF version
More in Tux Machines
Games: Bomber Crew, Going Green and More

Mozilla: Rust, Socorro, and 'Healthier' Internet (Openwashing)

Kernel: Linux 5.11, TuxMake, Linux 5.12, and NVIDIA "Nouveau" Driver

Daniel Stenberg: Food on the table while giving away code

I founded the curl project early 1998 but had already then been working on the code since November 1996. The source code was always open, free and available to the world. The term "open source" actually wasn't even coined until early 1998, just weeks before curl was born. In the beginning of course, the first few years or so, this project wasn't seen or discovered by many and just grew slowly and silently in a dusty corner of the Internet. Already when I shipped the first versions I wanted the code to be open and freely available. For years I had seen the cool free software put out the in the world by others and I wanted to my work to help build this communal treasure trove. Also: GStreamer 1.18.3 stable bug fix release