The Raspberry Pi 400 is Awesome! A Computer in A Keyboard!
Submitted by Rianne Schestowitz on Wednesday 11th of November 2020 08:21:22 AM
Filed under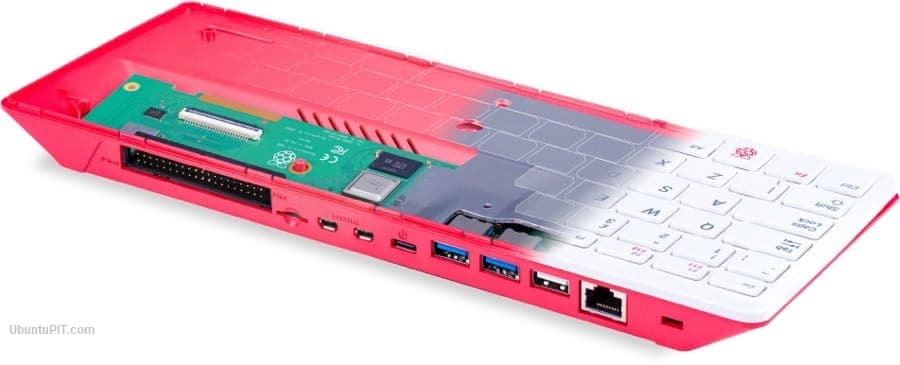 The Raspberry Pi foundation has recently launched the Raspberry Pi 400, a whole computer built into a compact keyboard to make personal computers more affordable. We are glad to say that they have successfully provided us with a PC for just $70. This version of the Pi is supposed to be cooler and faster than the Pi 4, which is 40 times powerful than the original Pi. The foundation has also come up with a ready-to-go kit available for only $100.
Regarding the "computer-in-a-keyboard," Raspberry Pi 400 has been successful in being an excellent general-purpose computer. Though it can never be the substitute for a modern laptop or desktop computer, you can still do several things with it, including edit documents, search on the web, send an email or browse social media. Also, you can use it as an online learning center for your kids. So, in brief, this version of the Pi has successfully carried out the goals made by the Raspberry Pi foundation.
»
Printer-friendly version

2930 reads

PDF version
More in Tux Machines
Android Leftovers

today's howtos

Trisquel 9 Review: Freedom Vehicle

Here is my review of Trisquel 9.0 Etiona the newly released computer operating system. It is the successor of Flidas and now based on Ubuntu 18.04. It brings the latest improvements by excellently keeping its user friendliness from the family of most secure operating systems on earth. As always, I choose the Regular Edition, with MATE Desktop choice, to report this to you. We will see what's new in this release and why I call it Software Freedom Vehicle now continuing Successful Freedom in the past. With Etiona, everyone can see that Free Software as well as copyleft are already practical and now we can see that even clearer than before. Let's go!

Postgresql service failed because the control process exited with an error code

PostgreSQL is a free and open-source, community-driven, standard-compliant, and most popular object-relational database management system. It is used by popular IT companies like Uber, Netflix, Instagram, Spotify, etc. Recently I installed PostgreSQL and getting an error while running daemon. This is mainly because PostgreSQL not getting sufficient permission to create the folder required to store database information.