Google, Andreessen Horowitz lead $29M round for Linux kernel networking startup Isovalent
Submitted by Roy Schestowitz on Wednesday 11th of November 2020 02:25:58 AM
Filed under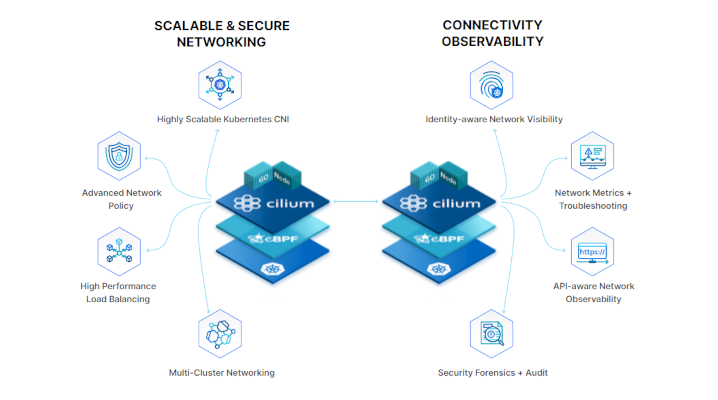 Google LLC and Andreessen Horowitz have jointly led a $29 million funding round into Isovalent Inc., a startup with a Linux-based networking platform that enterprises can use to manage the flow of data in their Kubernetes environments.

Cisco Systems Inc. also participated in the Series A round, which was announced today.

The networking software that orchestrates the movement of packets between servers is usually installed on top of those servers' operating system. Isovalent's platform, in contrast, embeds its network orchestration code directly into the operating system itself. The startup claims that its approach makes the network more efficient by reducing the number of additional software layers that need to be installed atop Linux to help manage data traffic.

[...]

Isovalent's platform, called Cilium, facilitates this simplification by harnessing a low-level mechanism of Linux called eBPF. The mechanism makes it possible to embed networking code directly into the operating system's kernel with less work and fewer security risks than traditional approaches.

Today Isovalent, the cloud-native networking company, formally launched to help enterprises connect, observe and secure modern applications with Cilium. Cilium's fundamentally new approach frees modern cloud-native applications from outdated, legacy techniques that place unnecessary limits on the agility that is driving enterprises to adopt Kubernetes and other cloud-native technologies. Cilium's superior approach has already won the support of open source and commercial adopters, with a diverse community of hundreds of active contributors to the open source project and thousands of users.
»
Printer-friendly version

2114 reads

PDF version
More in Tux Machines
| | |
| --- | --- |
| Security, Internet and Containers | Free Software Leftovers |
| Programming Leftovers | Open Hardware: Raspberry Pi, Arduino, Thomas Petazzoni (Bootlin) on Training |