'This was bigger than GNOME and bigger than just this case.' GNOME Foundation exec director talks patent trolls and much, much more
Submitted by Roy Schestowitz on Saturday 24th of October 2020 08:31:09 PM
Filed under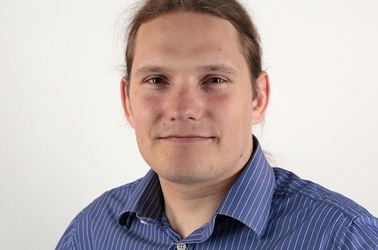 Patent assertion entities: do not pick a fight with open source. It won't end well for you. This is the message from GNOME Foundation executive director Neil McGovern, who will speak on the subject at the Open Source Summit Europe next week.
McGovern talked to The Register ahead of the event on patents, Microsoft, and more.
The open-source outfit develops the default desktop environment on major Linux distributions including Ubuntu and Red Hat. In late August 2019, Rothschild Patent Imaging filed a lawsuit against the GNOME foundation claiming that GNOME Shotwell, a photo manager, infringed one of its patents.
"We didn't receive a letter before the court documents were filed or any sort of warning, it was just filed and then within a week there was a settlement request for $75,000," McGovern told us.
»
Printer-friendly version

2273 reads

PDF version
More in Tux Machines
today's howtos

Games: Stadia, Godot Engine and More

Making the Switch to elementary OS

It all started with an upgrade. In October, 2020 version 20.10 of Ubuntu came out. As I usually do, I duly clicked the button to start the process. That upgrade seemed to go smoothly — everything installed quickly with no conflicts or error messages. I walked away to make a cup of white tea, and when I came back the installation had finished and my laptop rebooted. It was then that I noticed a problem. A fairly big one. Instead of a login screen, I saw a field of aubergine (the colour, not the vegetable). I thought that my laptop was sleeping, so I pressed some keys to try to wake it up. It didn't work. I rebooted, but I was faced with the same problem.

IBM/Red Hat Leftovers