'This was bigger than GNOME and bigger than just this case.' GNOME Foundation exec director talks patent trolls and much, much more
Submitted by Roy Schestowitz on Saturday 24th of October 2020 08:31:09 PM
Filed under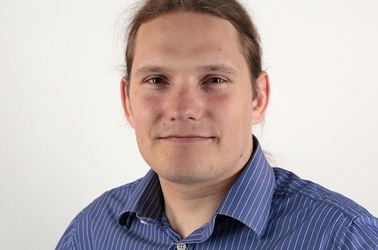 Patent assertion entities: do not pick a fight with open source. It won't end well for you. This is the message from GNOME Foundation executive director Neil McGovern, who will speak on the subject at the Open Source Summit Europe next week.
McGovern talked to The Register ahead of the event on patents, Microsoft, and more.
The open-source outfit develops the default desktop environment on major Linux distributions including Ubuntu and Red Hat. In late August 2019, Rothschild Patent Imaging filed a lawsuit against the GNOME foundation claiming that GNOME Shotwell, a photo manager, infringed one of its patents.
"We didn't receive a letter before the court documents were filed or any sort of warning, it was just filed and then within a week there was a settlement request for $75,000," McGovern told us.
»
Printer-friendly version

3571 reads

PDF version
More in Tux Machines
Today in Techrights

today's leftovers

Kernel: WiFiWart, antiX, Floppy Disk Driver

Audiocasts/Shows: Linux in the Ham Shack, Linux Mint 20.2 "Uma" Xfce, and a Look at InfinityBook

Hello and welcome to Episode 421 of Linux in the Ham Shack. In this episode, the hosts interview Neil Rapp, WB2VPG, coordinator of the IARU Region 2 YOTA camp and Peter Lafreniere, N8JPL, one of the youth participants. The topics include an in-depth look at what the campers experienced, events held, challenges faced, and the future of the event. We hope you enjoy this interview and deep and have a great week until the next time we meet.

In this video, I am going to show an overview of Linux Mint 20.2 "Xfce" and some of the applications pre-installed.

Tuxedo sent over their InfinityBook Pro 14 Linux notebook to the studio for me to review, and in this video, I'll give you my thoughts. And it very well might have the best screen from any notebook I've ever reviewed.