GNU Releases and Another Move to AGPL
Submitted by Roy Schestowitz on Saturday 17th of October 2020 12:32:27 AM
Filed under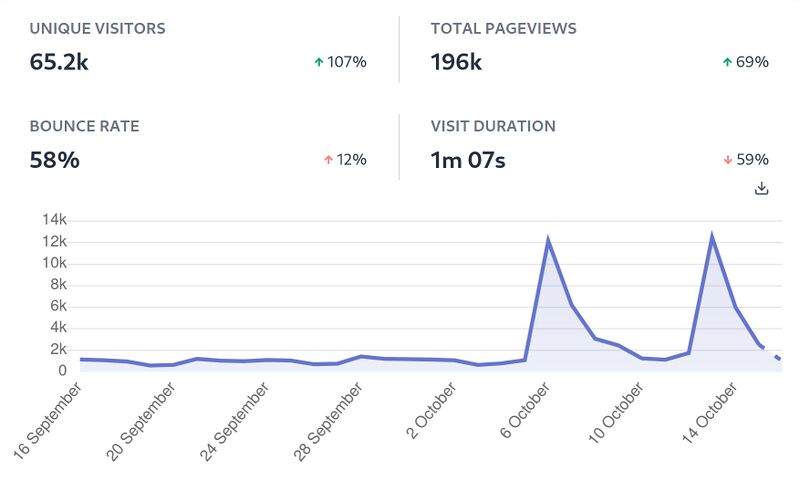 A new bug fix release. Happy hacking!

It's been nearly a year, so here's a new release.
Thanks to Karl Berry for making nearly all of the nontrivial changes.

Here are the compressed sources and a GPG detached signature[*]:
  https://ftp.gnu.org/gnu/vc-dwim/vc-dwim-1.10.tar.xz
  https://ftp.gnu.org/gnu/vc-dwim/vc-dwim-1.10.tar.xz.sig

Use a mirror for higher download bandwidth:
  https://ftpmirror.gnu.org/vc-dwim/vc-dwim-1.10.tar.xz
  https://ftpmirror.gnu.org/vc-dwim/vc-dwim-1.10.tar.xz.sig

[*] Use a .sig file to verify that the corresponding file (without the
.sig suffix) is intact.  First, be sure to download both the .sig file
and the corresponding tarball.  Then, run a command like this:

  gpg --verify vc-dwim-1.10.tar.xz.sig

If that command fails because you don't have the required public key,
then run this command to import it:

  gpg --keyserver keys.gnupg.net --recv-keys 7FD9FCCB000BEEEE

and rerun the 'gpg --verify' command.

This release was bootstrapped with the following tools:
  Autoconf 2.69c
  Automake 1.16b
  Gnulib v0.1-3952-g8bc21357b

NEWS

* Noteworthy changes in release 1.10 (2020-10-15) [stable]

** Changes in behavior

  vc-dwim now requires a one-line summary

** New features

  --debug is much more verbose, and implies --verbose.


Plausible Analytics is a free software web analytics platform designed to run in a Docker container and a corporation based in Estonia, Europe. They discovered that developing web analytics software and giving it away for free results in competing corporations building services around said software in direct competition to your own services.
»
Printer-friendly version

1879 reads

PDF version
More in Tux Machines
Linux Candy: Hollywood – fill your console with Hollywood melodrama technobabble

Linux Candy is a series of articles covering interesting eye candy software. We only feature open source software in this series. Some of the programs in this series are purely cosmetic, frivolous pieces of fun. Candy at their finest. But we also include some programs that aren't purely decorative. There's a diverse range of programs included in this series. Programs such as eDEX-UI and Variety are actually highly practical programs. ASCIIQuarium has soothing and relaxing qualities for your desktop. Other programs included in this series (such as lolcat, cacafire) are included purely for their decorative qualities. And then there's some really fun software that just raises a smile or two. Hollywood is a 102 line script that occupies your console with tech geekery.

IBM/Red Hat/Fedora Leftovers

Ubuntu: OpenStack in Ubuntu, AfricaCom and Full Disk Encryption

15 Open-Source Push Notification Projects, Alternative to Apple and Google (Firebase) services

A push notification is the message that pops up on your mobile iOS or Android, and sometimes on your desktop or a web browser. It's often used by application publishers and authors to notify the end-user's device about certain event. It looks like SMS text message and local mobile alerts, but they are application oriented only appears to user who use the application. Users can stop any push notification anytime from their mobile settings in the notifications section. However, they are essential for many applications so the user should be selective when selecting the app. Push technology (server push) are technical term for internet-based communication that occurs when a server notifies the client about certain transaction (notification).