PineCube open-source Linux IP camera devkit launched for $30
Submitted by Roy Schestowitz on Friday 16th of October 2020 10:55:04 PM
Filed under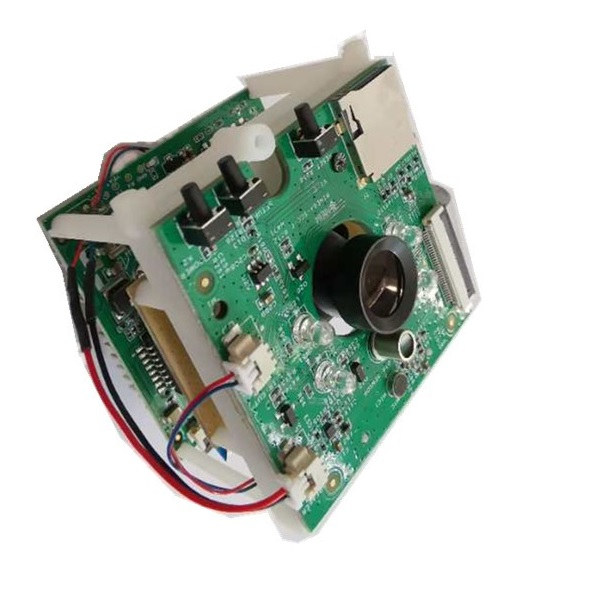 Pine64 has been a busy company/community with the launch of Linux powered Arm development boards, PinePhone smartphone, PineTab tablet, and Pinebook Pro laptop in the last two years.
They also had other smaller projects that got fewer resources due to the launch of the aforementioned products and COVID-19 induced delays, and one of those is PineCube open-source IP camera development kit that finally launched for $29.99 plus shipping.
»
Printer-friendly version

1849 reads

PDF version
More in Tux Machines
Linux Candy: Hollywood – fill your console with Hollywood melodrama technobabble

Linux Candy is a series of articles covering interesting eye candy software. We only feature open source software in this series. Some of the programs in this series are purely cosmetic, frivolous pieces of fun. Candy at their finest. But we also include some programs that aren't purely decorative. There's a diverse range of programs included in this series. Programs such as eDEX-UI and Variety are actually highly practical programs. ASCIIQuarium has soothing and relaxing qualities for your desktop. Other programs included in this series (such as lolcat, cacafire) are included purely for their decorative qualities. And then there's some really fun software that just raises a smile or two. Hollywood is a 102 line script that occupies your console with tech geekery.

IBM/Red Hat/Fedora Leftovers

Ubuntu: OpenStack in Ubuntu, AfricaCom and Full Disk Encryption

15 Open-Source Push Notification Projects, Alternative to Apple and Google (Firebase) services

A push notification is the message that pops up on your mobile iOS or Android, and sometimes on your desktop or a web browser. It's often used by application publishers and authors to notify the end-user's device about certain event. It looks like SMS text message and local mobile alerts, but they are application oriented only appears to user who use the application. Users can stop any push notification anytime from their mobile settings in the notifications section. However, they are essential for many applications so the user should be selective when selecting the app. Push technology (server push) are technical term for internet-based communication that occurs when a server notifies the client about certain transaction (notification).