Running PlasmaShell with Vulkan
Submitted by Roy Schestowitz on Monday 21st of September 2020 04:06:47 PM
Filed under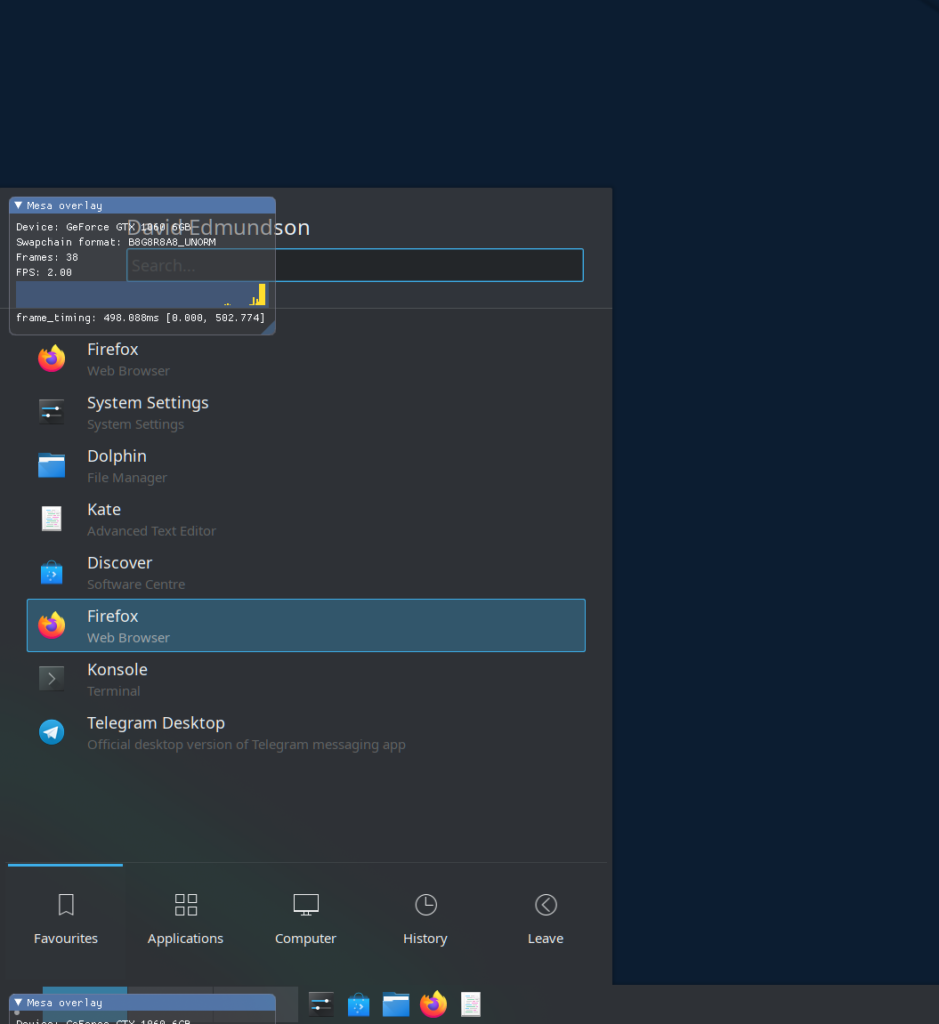 QtQuick, in slightly more words, is a scene graph implementation. At a developer level we create abstract "Items" which might be some text or a rectangle etc or a picture. This in turn gets transformed into a tree of nodes with geometry, "materials" and transforms. In turn this gets translated into a big long stream of OpenGL instructions which we send to the graphic card.
Qt6 will see this officially change to sit on top of the "Render Hardware Interface" stack, that instead of always producing OpenGL, will support Vulkan, Metal and Direct3D natively. The super clever part about it is that custom shaders (low level fast drawing) are also abstracted; meaning we will write some GLSL and generate the relevant shader for each API without having to duplicate the work.
Also: Experiments Are Underway With Vulkan Powering The KDE Plasma Shell
»
Printer-friendly version

1836 reads

PDF version
More in Tux Machines
today's howtos

Android Leftovers

Audiocasts/Shows: Noodlings, Python Bytes, Going Linux, Linux in the Ham Shack and Hackaday

Ubuntu 20.10 Based Flavors Now Available, Download Now

The seven official flavors of Ubuntu 20.10 are now available with the latest builds and .iso images and ready for you - Kubuntu, Lubuntu, Xubuntu, Ubuntu Budgie, Ubuntu Kylin, Ubuntu MATE, and Ubuntu Studio - 20.10.