The Android 11 interview: Googlers answer our burning questions
Submitted by Rianne Schestowitz on Sunday 20th of September 2020 05:15:29 PM
Filed under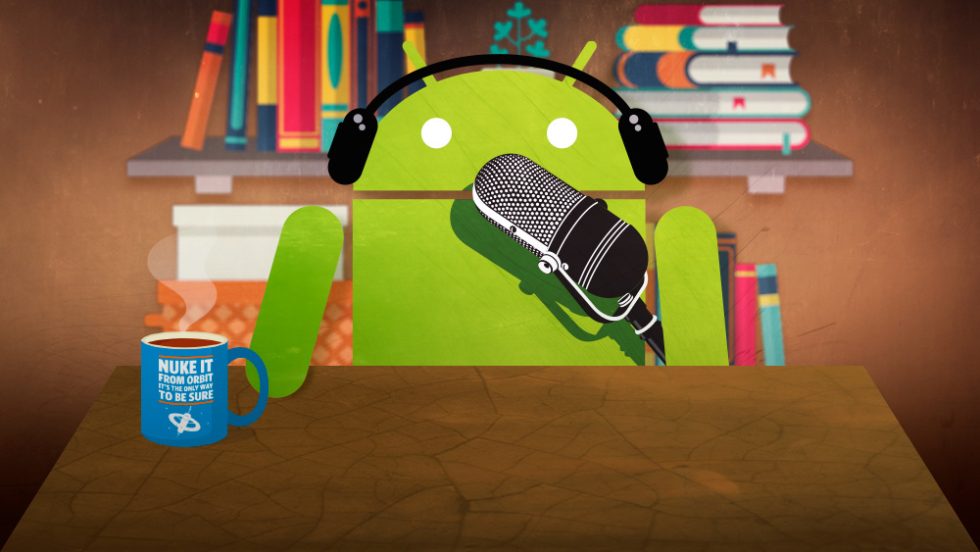 We've established a bit of a tradition here at Ars. Every year at Google I/O, we have a sit-down talk to learn more about Android directly from the people that make it. Of course, this year, just about every major event was canceled due to the coronavirus pandemic, nothing is really normal, and Google I/O never happened.
We can still do interviews over the Internet though! So while it happened later in the year than normal, we were still able to hold our annual chat with some of the most important Googlers at Android HQ: Dave Burke, Android's VP of Engineering, and Iliyan Malchev, Principal Engineer at Android and the lead of Project Treble.
We came prepped with questions about the more mysterious corners of Android 11, which actually led to a lot of interesting talk about the future. You'll learn about a coming re-write of the Bluetooth stack, and there's lots of talk about modularity and easy updating (like plans will hopefully, someday, allow you to update the Linux kernel and developer APIs as easily as you download an app update).
»
Printer-friendly version

1748 reads

PDF version
More in Tux Machines
Septor 2020.5

Tor Browser is fully installed (10.0.2) System upgrade from Debian Buster repos as of October 21, 2020 Update Linux Kernel to 5.9.0-1 Update Thunderbird to 78.3.1-2 Update Tor to 0.4.4.5 Update Youtube-dl to 2020.09.20

Incremental backup with Butterfly Backup

This article explains how to make incremental or differential backups, with a catalog available to restore (or export) at the point you want, with Butterfly Backup.

Regressions in GNU/Linux Evolution

Lately I see many developments in the linux FOSS world that sell themselves as progress, but are actually hugely annoying and counter-productive. Counter-productive to a point where they actually cause major regressions, costs, and as in the case of GTK+3 ruin user experience and the possibility that we'll ever enjoy "The year of the Linux desktop". [...] We live in an era where in the FOSS world one constantly has to relearn things, switch to new, supposedly "better", but more bloated solutions, and is generally left with the impression that someone is pulling the rug from below one's feet. Many of the key changes in this area have been rammed through by a small set of decision makers, often closely related to Red Hat/Gnome/freedesktop.org. We're buying this "progress" at a high cost, and one can't avoid asking oneself whether there's more to the story than meets the eye. Never forget, Red Hat and Microsoft (TM) are partners and might even have the same shareholders.

Graphics: Vulkan, Intel and AMD

This week's Vulkan 1.2.158 spec release brought the fragment shading rate extension to control the rate at which fragments are shaded on a per-draw, per-primitive, or per-region basis. This can be useful similar to OpenGL and Direct3D support for helping to allow different, less important areas of the screen be shaded less than areas requiring greater detail/focus. NVIDIA on Tuesday released the 455.26.02 Linux driver (and 457.00 version for Windows) that adds this fragment shading rate extension.

Intel has begun adding support for Alderlake-S to their open-source Linux kernel graphics driver. An initial set of 18 patches amounting to just around 300 lines of new kernel code was sent out today for beginning the hardware enablement work on Alderlake-S from the graphics side. Yes, it's only a few hundred lines of new driver code due to Alder Lake leveraging the existing Gen12/Tigerlake support. The Alder Lake driver patches similarly re-use some of the same workarounds and changes as set for the 14nm Rocket Lake processors with Gen12 graphics coming out in Q1.

While all eyes are on the AMD Radeon RX 6000 "Big Navi" graphics cards set to be announced next week, it also looks like AMD is preparing for a Navi 1x "Blockchain" graphics card offering given the latest work in their open-source Linux driver. Patches posted today provide support for a new Navi graphics card referred to as the "navi10 blockchain SKU." The Navi 10 part has a device ID of 0x731E. From the AMDGPU Linux kernel driver perspective, the only difference from the existing Navi 10 GPU support is these patches disable the Display Core Next (DCN) and Video Core Next (VCN) support with this new SKU not having any display support.