Librem 5 on Privacy
Submitted by Roy Schestowitz on Wednesday 16th of September 2020 05:33:17 AM
Filed under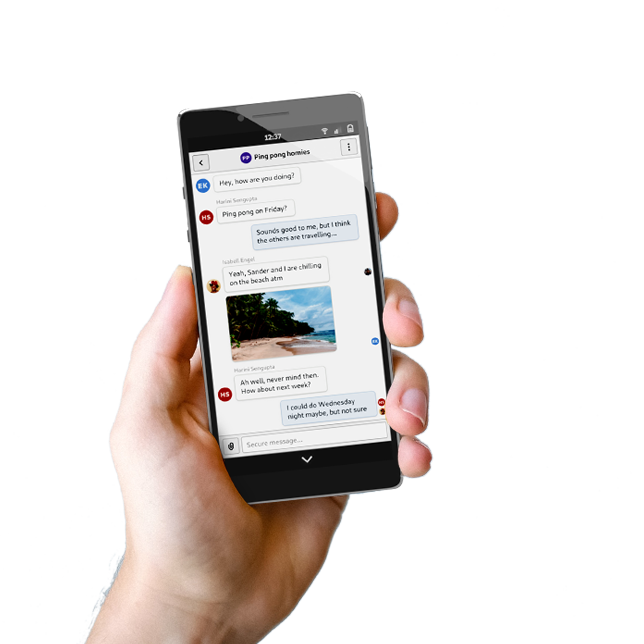 I had assumed the toll would be $1 or so–everything else up to that point had been relatively affordable in Cancun–but was shocked when I slowed down and discovered the toll was $10! This was about three times what the Golden Gate Bridge charged back then! I felt taken advantage of, yet once we got to the toll booth, there was no easy way to turn around or avoid it, so we just paid the fee and I blamed myself for being a dumb tourist who should have researched things better.

We spent the day in Chichen Itza and on the way back I vowed I would not be taken advantage of again. This time we would take the indirect, free route through the jungle. I was so glad I made that choice as I passed through one village after another and saw local people living their lives. While it wasn't as fast or smooth a road as the toll road, I felt like less of a tourist on a curated tour of someone else's property and more like I was seeing what "real" Cancun was like.

Society is getting pretty used to the idea that the data and applications on phones are completely controlled by large corporations.

Purism is working hard to change that with the Librem 5.

Because of the market capitalization and duopoly control of the phone OS vendors, the hardware tool vendors use are trapped into one of those two OSes (Android or iOS).

[...]

The available GPS antenna tuning procedure is a GPS simulator, but the simulator requires feedback from the phone OS to help tune the antenna. If you are on Android the simulator vendor provides an apk that converts the NMEA to a format that the tools can use to do the tuning.

So now we have a tool to do the tuning but no way to use it.
»
Printer-friendly version

2088 reads

PDF version
More in Tux Machines
10 Open Source Static Site Generators to Create Fast and Resource-Friendly Websites

Technically, a static website means the webpages are not generated on the server dynamically. The HTML, CSS, JavaScript lie on the server in the version the end user receives it. The raw source code files are already prebuilt, the source code doesn't change with the next server request. It's FOSS is a dynamic website which depends on several databases and the web pages are generated and served when there's a request from your browser. Majority of the web is powered by dynamic sites where you interact with the websites and there are plenty of content that often change.

Today in Techrights

Richard Stallman: You can get arrested without a reason

The last few months have put data protection back in the spotlight. During a crisis of this kind, do we have to choose between safety and privacy? We talked about this with Richard Stallman, digital privacy activist and the founder of the Free Software Movement.

7 Amazing Linux Distributions For Kids

Linux is a very powerful operating system and that is one of the reasons why it powers a lot of servers on the Internet. Though there have been concerns about its user-friendliness which has brought about the debate of how it will overtake Mac OSX and Windows on desktop computers, I think users need to accept Linux as it is to realize its real power. Today, Linux powers a lot of machines out there, from mobile phones to tablets, laptops, workstations, servers, supercomputers, cars, air traffic control systems, refrigerators, and many more. With all this and more yet to come in the near future, as I had already stated at the beginning, Linux is the operating system for future computing. Because the future belongs to the kids of today, then introducing them to technologies that will change the future is the way to go. Therefore they have to be introduced at an early stage to start learning computer technologies and Linux as a special case. One thing common to children is curiosity and early learning can help instill a character of exploration in them when the learning environment is designed to suit them. Having looked at some quick reasons why kids should learn Linux, let us now go through a list of exciting Linux distributions that you can introduce your kids to so that they can start using and learning Linux.