Xfce 4.16pre1 released!
Submitted by Roy Schestowitz on Saturday 12th of September 2020 10:06:03 PM
Filed under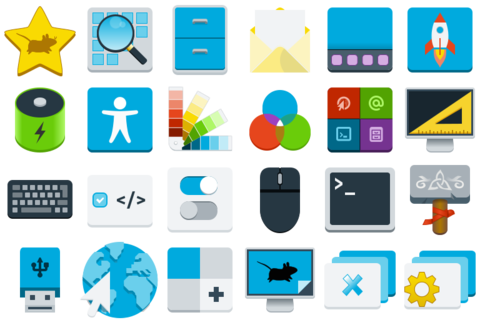 As scheduled we have just released Xfce 4.16pre1 on August 27th (sorry for the long time to write a post about it) - the first development release leading up to Xfce 4.16. And it comes with a boatload of new features and improvements, so prepare yourselves.
»
Printer-friendly version

4195 reads

PDF version
More in Tux Machines
10 Open Source Static Site Generators to Create Fast and Resource-Friendly Websites

Technically, a static website means the webpages are not generated on the server dynamically. The HTML, CSS, JavaScript lie on the server in the version the end user receives it. The raw source code files are already prebuilt, the source code doesn't change with the next server request. It's FOSS is a dynamic website which depends on several databases and the web pages are generated and served when there's a request from your browser. Majority of the web is powered by dynamic sites where you interact with the websites and there are plenty of content that often change.

Today in Techrights

Richard Stallman: You can get arrested without a reason

The last few months have put data protection back in the spotlight. During a crisis of this kind, do we have to choose between safety and privacy? We talked about this with Richard Stallman, digital privacy activist and the founder of the Free Software Movement.

7 Amazing Linux Distributions For Kids

Linux is a very powerful operating system and that is one of the reasons why it powers a lot of servers on the Internet. Though there have been concerns about its user-friendliness which has brought about the debate of how it will overtake Mac OSX and Windows on desktop computers, I think users need to accept Linux as it is to realize its real power. Today, Linux powers a lot of machines out there, from mobile phones to tablets, laptops, workstations, servers, supercomputers, cars, air traffic control systems, refrigerators, and many more. With all this and more yet to come in the near future, as I had already stated at the beginning, Linux is the operating system for future computing. Because the future belongs to the kids of today, then introducing them to technologies that will change the future is the way to go. Therefore they have to be introduced at an early stage to start learning computer technologies and Linux as a special case. One thing common to children is curiosity and early learning can help instill a character of exploration in them when the learning environment is designed to suit them. Having looked at some quick reasons why kids should learn Linux, let us now go through a list of exciting Linux distributions that you can introduce your kids to so that they can start using and learning Linux.