Debian: Ben Hutchings, Chris Lamb, and Jonathan Carter
Submitted by Roy Schestowitz on Friday 31st of July 2020 11:14:12 PM
Filed under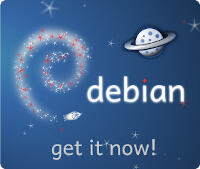 I was assigned 20 hours of work by Freexian's Debian LTS initiative, but only worked 5 hours this month and returned the remainder to the pool.

Now that Debian 9 'stretch' has entered LTS, the stretch-backports suite will be closed and no longer updated. However, some stretch users rely on the newer kernel version provided there. I prepared to add Linux 4.19 to the stretch-security suite, alongside the standard package of Linux 4.9. I also prepared to update the firmware-nonfree package so that firmware needed by drivers in Linux 4.19 will also be available in stretch's non-free section. Both these updates will be based on the packages in stretch-backports, but needed some changes to avoid conflicts or regressions for users that continue using Linux 4.9 or older non-Debian kernel versions. I will upload these after the Debian 10 'buster' point release.

       

As part of being on the board of directors of the Open Source Initiative and Software in the Public Interest I attended their respective monthly meetings and participated in various licensing and other discussions occurring on the internet, as well as the usual internal discussions regarding logistics and policy etc. This month, it was SPI's Annual General Meeting and the OSI has been running a number of remote strategy sessions for the board.

       

Here are my uploads for the month of July, which is just a part of my free software activities, I'll try to catch up on the rest in upcoming posts. I haven't indulged in online conferences much over the last few months, but this month I attended the virtual editions of Guadec 2020 and HOPE 2020. HOPE isn't something I knew about before and I enjoyed it a lot, you can find their videos on archive.org.
»
Printer-friendly version

3360 reads

PDF version
More in Tux Machines
AMD EPYC 7343 / EPYC 7443 Linux Performance Review

Since the AMD EPYC 7003 "Milan" series launch back in March we have carried out many benchmarks with their flagship processors like the EPYC 7763 and 7713 processors and some of the frequency optimized SKUs, but what about the performance lower down the product stack? Up for benchmarking today is a look at the AMD EPYC 7343 and 7743 processors in 1P and 2P configurations against other AMD EPYC Milan processors as well as Intel's Xeon Platinum 8380 Ice Lake processors. The AMD EPYC 7343 is a 16-core processor with SMT for 32 threads. This 190 Watt server processor has a 3.2GHz base clock frequency and can boost up to 3.9GHz while having a 128MB L3 cache. The AMD EPYC 7443 meanwhile is a step higher with 24 cores / 48 threads while the base frequency drops to 2.85GHz but a boost clock up to 4.0GHz. The EPYC 7443 has a 200 Watt TDP and 128MB of L3 cache. As is standard for AMD's straight-forward EPYC processor line-up, all of these EPYC 7003 series processors support eight channels of DDR4-3200, 128 lanes of PCI Express 4.0, Secure Encrypted Virtualization (SEV), and other features in common throughout all their SKUs. The EPYC 7343 carries a 1Ku price of around $1565 USD while the EPYC 7443 is at around $2010.

Dash to Panel Extension Now Supports GNOME 40

The latest update to the perennially popular GNOME Shell extension introduces full support for the rejigged GNOME 40 desktop, including its horizontal workspace switcher and immersive app launcher. I tried the release out on my Fedora install and I am pleased to say that most of Dash to Panel's settings are present and working in GNOME 40 too. This includes intellihide, configurable panel colour and transparency, and on-hover window previews.

LibreOffice with Colibre Icons Overview

This article exposes LibreOffice with its built-in, Colibre Icons, which are made especially for Windows users with a lot of screenshot pictures. I made this collection of screenshots with LibreOffice 7.0 AppImage Version (click here to download) which is runnable in different OSes I use. Let's enjoy this! Colibre is related to Karasa Jaga and Sukapura icon themes which are created by the same co-author Rizal Muttaqin -- he is one of respected designers at LibreOffice --. Andreaz Kainz is the designer and maintainer of three icon themes namely Elementary, Colibre and Breeze aside from many other LibreOffice artworks and the author of Colibre website above.

EndeavourOS almost makes Arch Linux a viable desktop for the average user

I'm going to confess here: Arch Linux isn't my cup of tea. At one point in my life, I would have been all over Arch—back in those days where I loved spending hours tweaking my desktop operating system, or waving the flag of "I installed X distribution" with pride. Those days are gone, unfortunately. Now, I simply want to install an operating system and get to the task at hand. It's all about being efficient and proficient with a minimal amount of effort. I've reached that point in my career where being productive is more important than being cool. Although, I do try to find a happy medium in there somewhere. Installing and using the likes of Arch Linux takes a back seat to using a Linux distribution that requires next to no effort to install and start using. That doesn't, however, prevent me from testing out the occasional Arch-based Linux distribution. Thus, I arrived at EndeavourOS, a distribution that claims: if you like to roll up your sleeves and go on an adventure, then you might want to give us a try.