Games: Svoboda 1945, Monster Sanctuary, Hellpoint
Submitted by Roy Schestowitz on Thursday 30th of July 2020 04:36:49 PM
Filed under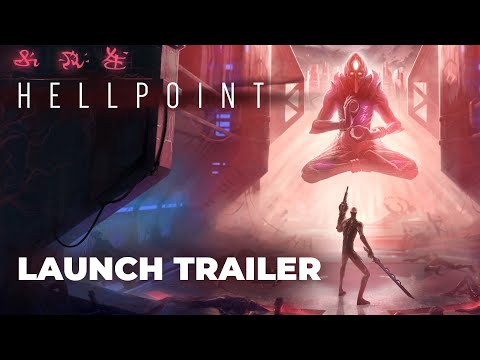 Created with the help of professional historians, Svoboda 1945 tells the story of the events that followed the end of the Second World War in a small Czech village. By uncovering the past, players can explore the experiences of those who survived the war.

If you're not familiar with Monster Sanctuary, it's a mix of 2d exploration with RPG mechanics as you befriend and develop your own group of monster allies. Battling against other monsters is a big part of the game as is utilizing unique abilities to access and explore new areas of the map. Initially released into Steam's Early Access over a year ago, the game has been in constant development since and quite a few significant updates have been made since.

The newest update released earlier this month adds a new late-game area, mechanically-themed and boasts of a new story arc as well as new monsters to encounter and collect. Additionally, there's also a large amount of new equipment for your party to discover and use.

It should also be easier to sort aforementioned equipment thanks to a new category system in the inventory menu. Add to that beautiful new pixel art for all of the monsters in the in-game journal as well as an extension of the star-rating systems for combat and there's plenty to love in this update. There's a slew of balance and bug fixes as well which you might want to read for yourself in the patch notes.

       

After a successful crowdfunding campaign several years ago, the slick and violent Hellpoint has now released with same-day Linux support.

[...]

As seems all too regular when humanity sticks its nose where it doesn't belong, the game is set in the aftermath of a cataclysmic event know as the Merge. Stuck on a space station named Irid Novo, the game promises certain dynamism depending on the station's orbit around a black hole as well as the player's choices throughout the game. It's hard to say just how much freedom the game will provide but I can say that, given the demos and trailers we've seen so far, there's a lot of carnage to expect no matter what.
»
Printer-friendly version

2221 reads

PDF version
More in Tux Machines
Microsoft 365 outage affects multiple services

Microsoft Corp MSFT.O said late Monday a recent change it introduced likely caused a major outage, affecting users' access to multiple Microsoft 365 services, including Outlook.com and Microsoft Teams. The developer of Windows and Office software said it did not "observe an increase in successful connections" even after it rolled back the change to mitigate the impact.

14 Best Free and Open Source Linux Compression Tools

Data compression is the process of storing data in a format that uses less space than the original representation would use. Compressing data can be very useful particularly in the field of communications as it enables devices to transmit or store data in fewer bits. Besides reducing transmission bandwidth, compression increases the amount of information that can be stored on a hard disk drive or other storage device. There are two main types of compression. Lossy compression is a data encoding method which reduces a file by discarding certain information. When the file is uncompressed, not all of the original information will be recovered. Lossy compression is typically used to compress video, audio and images, as well as internet telephony. The fact that information is lost during compression will often be unnoticeable to most users. Lossy compression techniques are used in all DVDs, Blu-ray discs, and most multimedia available on the internet.

Customize an Intel NUC with Linux

After nearly six months of frequent video conferencing, I was tired of looking at my colleagues as tiny thumbnails on 13" and 15" laptop displays. However, I didn't want the clutter of a desktop or tower case and all the associated cabling. I briefly considered a Mac Mini but didn't want to surrender to a proprietary interface. I really wanted a Linux desktop with power, portability, and a small footprint. I considered System76's Meerkat but instead opted to build my own computer using an Intel Next Unit of Computing (NUC). Intel created the NUC as a very small, barebones computer system with a number of options. It's more powerful and more modular than something like a Raspberry Pi, but it's smaller than even a microATX sized PC tower.

13 Best Photo Image Editors for Linux

In this article, I have reviewed of some the best photo editing software available on different Linux distributions. These are not the only photo editors available but are among the best and commonly used by Linux users. Thanks for reading and hope you find this article useful, if you know of other good photo editors available in Linux, let us know by leaving a comment. Stay connected to Tecmint for more quality articles.