KF6 Progress Report: Almost Bastille Day (July) Edition
Submitted by Roy Schestowitz on Sunday 12th of July 2020 05:57:13 PM
Filed under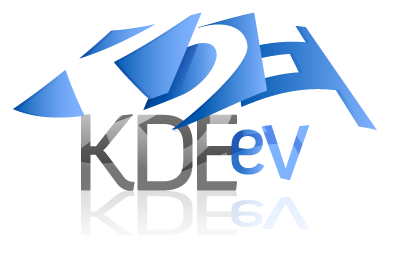 So the world has been hectic lately, dunno if you've seen the news, but that means that I didn't publish an update since my previous KF6 progress report back in February! Now that the lock down has been (temporarily?) lifted where I live and that things are a bit less crazy, it's time for an update.
An actual Qt 6 is not published yet and we didn't branch for KF6 yet either. Still as can be seen on the KF6 Workboard there are plenty of tasks in our backlog which can be acted upon now. No need to wait to participate, all the work done now will make the transition to KF6 easier later on anyway.
What has been done since the last post?
On the workboard, we currently have 22 tasks in progress and 4 tasks done. Clearly that's not a huge activity in more than four months but the state of the world might explain it in part. Obviously with so little tasks done, they mostly revolve around our usual suspects.
If you fancy becoming one of the unsung heroes of KDE, come and help working tasks from the KF6 Workboard! More hands are needed and right now is a good time to discover it and get into it than when Qt6 will be released. Indeed, when Qt6 will be around it will be much less quiet around here.
»
Printer-friendly version

3185 reads

PDF version
More in Tux Machines
Android Leftovers

GNUnet 0.13.2 released

This is a bugfix release for gnunet 0.13.1. It fixes some build issues and contains changes to the REST API implmementation (no change in the API itself) as well as OpenID Connect related fixes to re:claimID.

What Does Mozilla Firing 25% of its Workforce Tells us About its Future

Mozilla has fired 250 employees which is 25% of its workforce. Why Mozilla did it and what lies ahead for Mozilla?

HeliOS is a Tiny Embedded OS Designed for Arduino Boards

Mannie Peterson (aka FellFromTree) has developed an embedded operating system called HeliOS that's designed specifically for 8-bit and 32-bit Arduino boards, and can easily be used from the Arduino IDE. HeliOS is said to have only 21 function calls and implements cooperative and event-driven multitasking, task notification/messaging, timers, and memory management. It's a non-preemptive multitasking kernel so you won't have to deal with mutexes. The developer explains how scheduling works with HeliOS: HeliOS uses a run-time balanced strategy which ensures tasks with shorter run-times are prioritized over tasks with longer run-times. This ensures all running tasks receive approximately equal total run-time without using context switching. The other multitasking option available in HeliOS is event driven multitasking, which uses the wait/notify and timer interfaces. Mixing cooperative and event driven tasks in HeliOS is not a problem.