Slackel 7.3 Openbox
Submitted by Roy Schestowitz on Friday 10th of July 2020 08:06:51 PM
Filed under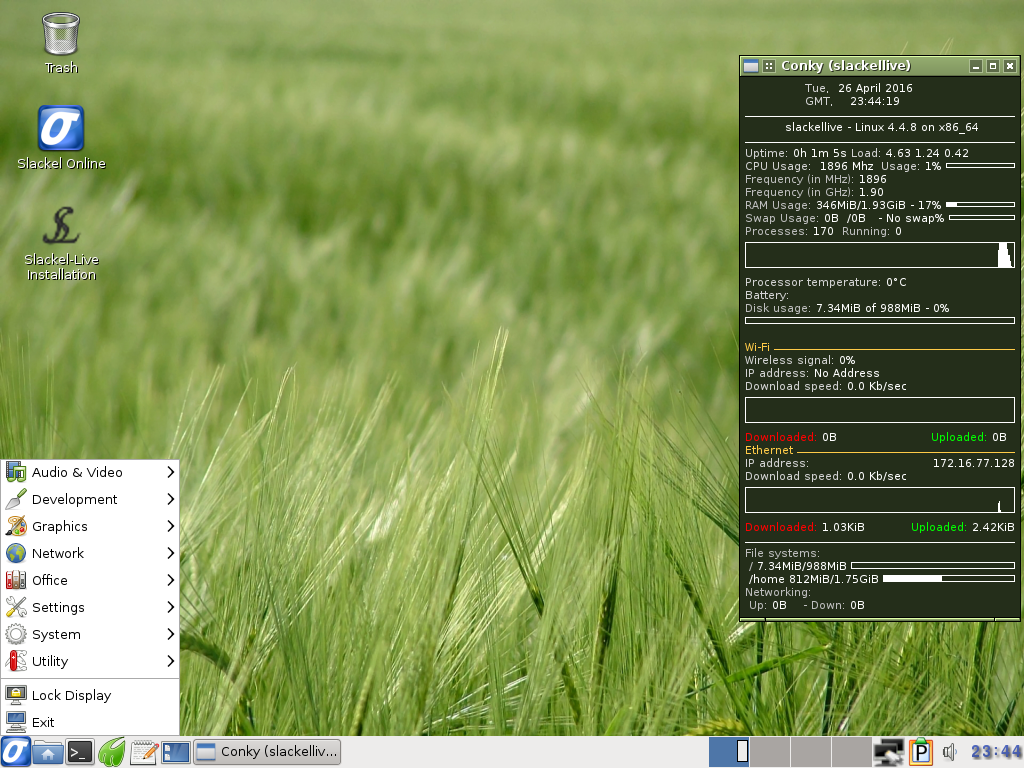 Slackel 7.3 Openbox has been released. Slackel is based on Slackware and Salix.
Includes the Linux kernel 5.4.50 and latest updates from Slackware's 'Current' tree.
The new version is available in 64-bit and 32-bit builds.
The 64-bit iso image support booting on UEFI systems.
Iso images are isohybrid.
Iso images can be used as installation media.
»
Printer-friendly version

2047 reads

PDF version
More in Tux Machines
Android Leftovers

GNUnet 0.13.2 released

This is a bugfix release for gnunet 0.13.1. It fixes some build issues and contains changes to the REST API implmementation (no change in the API itself) as well as OpenID Connect related fixes to re:claimID.

What Does Mozilla Firing 25% of its Workforce Tells us About its Future

Mozilla has fired 250 employees which is 25% of its workforce. Why Mozilla did it and what lies ahead for Mozilla?

HeliOS is a Tiny Embedded OS Designed for Arduino Boards

Mannie Peterson (aka FellFromTree) has developed an embedded operating system called HeliOS that's designed specifically for 8-bit and 32-bit Arduino boards, and can easily be used from the Arduino IDE. HeliOS is said to have only 21 function calls and implements cooperative and event-driven multitasking, task notification/messaging, timers, and memory management. It's a non-preemptive multitasking kernel so you won't have to deal with mutexes. The developer explains how scheduling works with HeliOS: HeliOS uses a run-time balanced strategy which ensures tasks with shorter run-times are prioritized over tasks with longer run-times. This ensures all running tasks receive approximately equal total run-time without using context switching. The other multitasking option available in HeliOS is event driven multitasking, which uses the wait/notify and timer interfaces. Mixing cooperative and event driven tasks in HeliOS is not a problem.