Linux kernel coders propose inclusive terminology coding guidelines, note: 'Arguments about why people should not be offended do not scale'
Submitted by Roy Schestowitz on Tuesday 7th of July 2020 03:54:25 PM
Filed under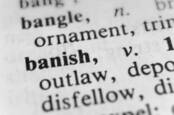 In the light of the 2020 "global reckoning on race relations" the Linux kernel developers have stepped up with proposed new inclusive terminology guidelines for their coding community.
The proposal came from Intel principal engineer Dan Williams and won support from other Linux maintainers including Chris Mason and Greg Kroah-Hartman.
Words to be avoided include "slave", with suggested substitutions such as secondary, subordinate, replica or follower, and "blacklist", for which the replacements could be blocklist or denylist. The proposal has allowed for exceptions when maintaining a userspace API or when updating a code for a specification that mandates those terms. The existing Linux kernel coding style, described here, and has made no mention of inclusive language.
The proposal is to add a new document, to be called Linux kernel inclusive technology, which will give the rationale for the changes. Referencing the fact that "the African slave trade was a brutal system of human misery deployed at global scale," the document has acknowledged that "word choice decisions in a modern software project does next to nothing to compensate for that legacy."
»
Printer-friendly version

1866 reads

PDF version
More in Tux Machines
Optimised authentication methods for Ubuntu Desktop

Still counting on passwords to protect your workstation? When set up properly, alternatives to passwords provide a streamlined user experience while significantly improving security. These alternative authentication methods can also easily be combined to create a custom and adaptive authentication profile. This whitepaper introduces three popular authentication methods that provide a solid alternative to passwords. Perhaps you'd like to configure your laptop for login using a YubiKey hardware token connected to a dock. Another option could be to login with a Duo push notification when not connected to the dock, but use a Google Authenticator one-time password when no network is available. Maybe you need a separate hardware token just for ssh authentication, and you always need to keep a long, complex password for emergency authentication should all other methods fail. All of these scenarios can be easily configured within Ubuntu.

Open Hardware: Arduino, RISC-V and 96Boards

If you're tired of playing chess on a screen, then perhaps you could create a robotic opponent like Instructables user Michalsky. The augmented board runs micro-Max source code, enabling chess logic to be executed on an Arduino Mega with room for control functions for a 6DOF robotic arm. The setup uses magnetic pieces, allowing it to pick up human moves via an array of 64 reed switches underneath, along with a couple shift registers. The Mega powers the robot arm accordingly, lifting the appropriate piece and placing it on the correct square.

With more big international players on board, the foundation's new head of technology sees signs of "state of the art moving forward."

Geniatech has launched a Linux-ready, $109 "Developer Board 4 V3" compliant with 96Boards CE that offers a Snapdragon 410E, GbE, 3x USB, 802.11ac, GPS, and-25 to 70°C support. Geniatech has released a V3 edition of its 96Boards CE form-factor Developer Board 4 SBC, the third update of the Development Board IV we covered back in 2016. Starting at $109, the Developer Board 4 V3 still runs Linux, Android, and Windows 10 IoT Core on Qualcomm's 1.2GHz, quad -A53 Snapdragon 410m, although it has been upgraded to the 10-year availability Snapdragon 410E. Geniatech also sells a line of Rockchip based SBCs, among other embedded products.

Audiocasts/Shows: Linux in the Ham Shack and Linux Headlines

Welcome to the 360th episode of Linux in the Ham Shack. In this short-topic show, the hosts discuss 1.2GHz distance records, a hybrid antenna for geosynchronous satellite operation, data mode identification for your smart phone, being pwned, Ubuntu 20.04.1, LibreOffice, HamClock and much more. Thanks for listening and hope you have a great week.

It's time once again for The Weekender. This is our bi-weekly departure into the world of amateur radio contests, open source conventions, special events, listener challenges, hedonism and just plain fun. Thanks for listening and, if you happen to get a chance, feel free to call us or e-mail and send us some feedback. Tell us how we're doing. We'd love to hear from you.

Google could be extending its Firefox search royalty deal, PyPy leaves the Software Freedom Conservancy, Ubuntu puts out a call for testing, Linspire removes snapd support, Microsoft showcases its open source contributions, and Facebook joins The Linux Foundation.

Python Programming