Adriaan de Groot: KSysGuard
Submitted by Rianne Schestowitz on Sunday 28th of June 2020 11:00:59 PM
Filed under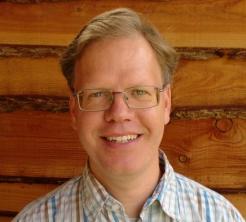 Packaging a big stack like the software from the KDE community – Frameworks, Plasma, and all the applications and libraries and tools from the KDE Release Service – takes a fair bit of time and energy. The KDE-FreeBSD team works on both packaging and porting – making sure that KDE applications behave well on FreeBSD just like on other operating systems.
The majority of the work of compatibility happens in Qt, which is also maintained by the KDE-FreeBSD team. Then the KDE frameworks – 80 or so libraries that are small, lightweight, tiered-so-you-know-about-dependencies and LGPL-licensed – pile a bunch of compatibility on top of that for desktop purposes.
But sometimes, an application needs to dig into the system itself. A text editor edits text regardless of the underlying system, but a memory-usage monitor needs to know how to ask the OS about memory-usage.
So this week I spent a fair bit of time in the KSysGuard codebase, because there's a FreeBSD bug report that says that the memory-usage monitor shows nothing, and another report that says the graph and the status bar don't match.
»
Printer-friendly version

1516 reads

PDF version
More in Tux Machines
LibreOffice 7.0: A week in stats

One week ago, we announced LibreOffice 7.0, our brand new major release. It's packed with new features, and has many improvements to compatibility and performance too. So, what has happened in the week since the announcement? Let's check out some stats… These are just stats for our official downloads page, of course – some Linux users will have acquired the new release via their distribution's package repositories. Also: LibreOffice 7.0 Is Already Approaching A Half-Million Downloads

LibreELEC (Leia) 9.2.4

LibreELEC 9.2.4 (Leia) has arrived based upon Kodi v18.8. Changes since 9.2.3: firmware fixes for RPi (fixes booting issues) Kodi 18.8 Kodi 19 Matrix: We have currently no plans yet to create an official Alpha release of LE10 with the Alpha version of Kodi 19. Due the drawn out release cycle of Kodi and the experiences from the past few years we are waiting a bit longer to avoid major problems. Nightly builds could be downloaded like usual, that includes the latest unstable development snapshot of LE10/Kodi19.

Android Leftovers

Why I still love tcsh after all these years

I consider myself a happy Bash user. However, when I started exploring Unix, it was on a proprietary Unix system that provided tcsh by default, so my earliest shell experiences were on a modern version of the C shell (csh). That turned out to be a fortunate accident because tcsh was also the shell of choice at the film studio where I worked later in my career. To this day, there are several tasks I associate with tcsh, even though there's no logical correlation there. I still use tcsh on at least one system, if only to stay in practice. I also keep it installed on all my systems to maintain compatibility with my own tcsh scripts and to ensure I can launch it when I need to write a script I prefer to have in tcsh.