LibreOffice 6.4.4 available for download
Submitted by Rianne Schestowitz on Thursday 21st of May 2020 12:40:56 PM
Filed under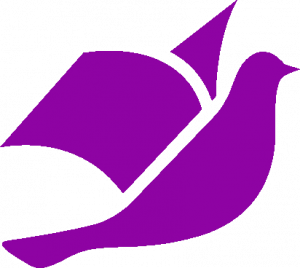 Berlin, May 21, 2020 – The Document Foundation announces the availability of LibreOffice 6.4.4, the 4th minor release of the LibreOffice 6.4 family, targeted at technology enthusiasts and power users. LibreOffice 6.4.4 includes many bug fixes and improvements to document compatibility.
LibreOffice 6.4.4 represents the bleeding edge in term of features for open source office suites, and as such is not optimized for enterprise-class deployments, where features are less important than robustness. Users wanting a more mature version can download LibreOffice 6.3.6, which includes some months of back-ported fixes.
»
Printer-friendly version

3169 reads

PDF version
More in Tux Machines
Linux Jargon Buster: What is a Rolling Release Distribution?

After understanding what is Linux, what is a Linux distribution, when you start using Linux, you might come across the term 'rolling release' in Linux forum discussions. In this Linux jargon buster, you'll learn about rolling release model of Linux distributions. In software development, rolling release is a model where updates to a software are continuously rolled out rather than in batches of versions. This way the software always remains up-to-date. A rolling release distribution follows the same model and it provides the latest Linux kernel and the software version as they are released.

What are the Best Linux Distros for 2020

In this tutorial, we shall focus on the 10 + 1 best Linux distributions for the year 2020 for new and experienced users. As per distrowatch below are the top 10 Linux distributions based on website page hit ranking... In this article, we have covered the best 11 Linux distribution for the year 2020. Please do not forget to tell us which ones you like or find any other better distro.

Lightweight Linux distribution 4MLinux 34.0 Released with WebP Support

The super lightweight Linux distribution 4MLinux released the latest stable version 34.0 with new features and latest app updates.

TenFourFox FPR27 available

TenFourFox Feature Parity Release 27 final is now available for testing (downloads, hashes, release notes). Unfortunately, I have thus far been unable to solve issue 621 regarding the crashes on LinkedIn, so to avoid drive-by crashes, scripts are now globally disabled on LinkedIn until I can (no loss since it doesn't work anyway). If you need them on for some reason, create a pref tenfourfox.troublesome-js.allow and set it to true. I will keep working on this for FPR28 to see if I can at least come up with a better wallpaper, though keep in mind that even if I repair the crash it may still not actually work anyway. There are otherwise no new changes since the beta except for outstanding security updates, and it will go live Monday evening Pacific assuming no new issues.