Not-actually Linux distro review: FreeBSD 12.1-RELEASE
Submitted by Rianne Schestowitz on Thursday 9th of April 2020 11:20:03 AM
Filed under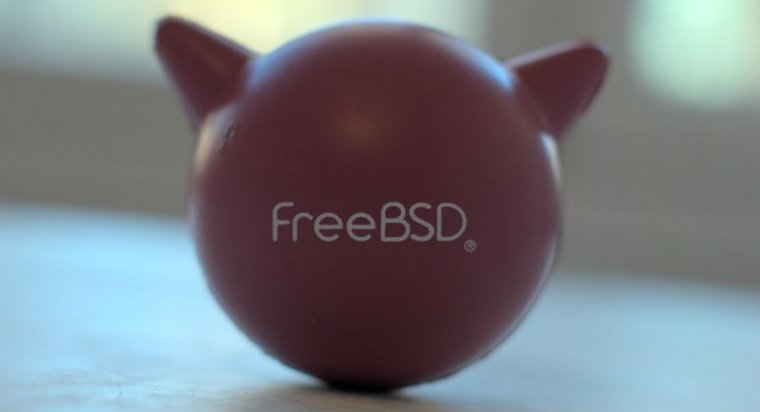 Desktop layer aside, the entire FreeBSD operating system doesn't seem to get as much developer love and attention as the typical mainstream Linux distribution. It doesn't take much use before you discover minor errors and paper cuts that really shouldn't exist—like pkg search not returning metapackages, or the disk partitioner not accepting its own example arguments as valid.
My personal biggest frustration with FreeBSD—and the major reason I switched from it to Linux in 2008—is the lack of automatic security upgrades. FreeBSD does have tools to discover vulnerabilities in packages and update them, but they aren't designed to run in the background. They demand either interactive operation by an active and knowledgeable admin or significant tooling that the FreeBSD operating system itself does not provide.
Worse yet, FreeBSD has at least two and often three entirely separate package systems to maintain. The source-based ports tree, the binary package system, and the base FreeBSD operating system itself—each uses entirely different tools for maintenance. If that's not bad enough, ports and packages actually conflict with one another, requiring even more care to make sure neither gets clobbered during upgrades.
Digital Ocean has an excellent overview of basic FreeBSD maintenance, which we would strongly advise any new FreeBSD admin to read and understand thoroughly.
»
Printer-friendly version

1704 reads

PDF version
More in Tux Machines
Kernel: Linux 5.8, Linux 5.7, FSGSBASE and HWMON

Linux on Devices and Open Hardware/Modding

SUSE: Mainframe at Home, INNOVATORS Project and YaST Development Sprints 99 and 100

When developing for architectures that are not mainstream, developers often have challenges to get access to current systems that allow to work on a specific software. Especially when asking to fix an issue that shows up only on big endian hardware, the answer I repeatedly get is, that it's hard to get access to an appropriate machine. I just recently saw reports that told that the qemu project made substantial progress with supporting more current Mainframe hardware. Thus I thought, how hard could it be to create a virtual machine that allows to develop for s390x on local workstation hardware. It turned out to be much easier than I thought. First, I did a standard install of tumbleweed for s390x, which went quite easy. But then I remembered that also the OBS supports emulators, and specifically qemu to run virtual machines.

It is with great enthusiasm that I announce the INNOVATORS for openSUSE project, is an initiative to share projects, articles and news about innovative projects on the openSUSE platform developed by the community and public and private companies. All information on this wiki is related to innovative projects that use augmented reality technology, artificial intelligence, computer vision, robotics, virtual assistants and any and all innovative technology (in all hardware plataforms ).

One hundred development sprints, that's a nice rounded number… and a good moment to rethink the way we write and publish our reports. Yes, you read it right. This post will be the last one following our traditional format, assuming something can already be called "traditional" after four and a half years. As we will explain at the end of this post, subsequent reports will look more as a digest with links to information and not that much as a traditional blog post that tries to tell a story.

Audiocasts/Shows: LHS, Linux Headlines, Python Bytes and Talk Python to Me