How I turned an old Chromebook Pixel into a native Linux laptop running Ubuntu
Submitted by Rianne Schestowitz on Saturday 4th of April 2020 09:57:55 PM
Filed under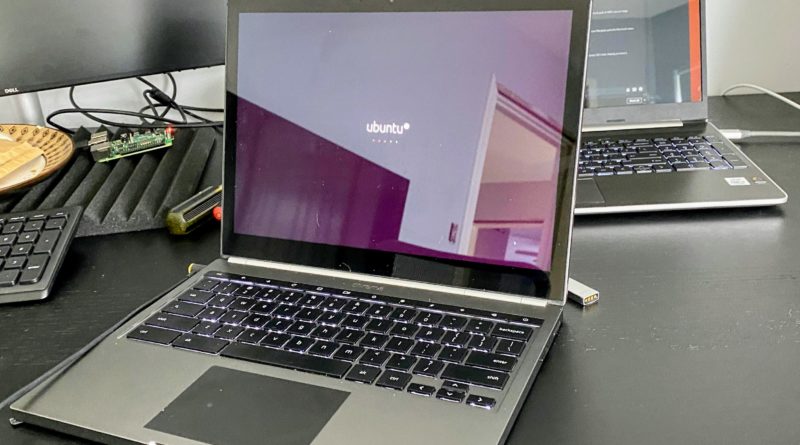 If you've visited the Chrome OS subReddit, you've surely seen posts by Mr. Chromebox there. For several years, he's been the go-to authority for doing major operating system and firmware changes to dozens of Chromebook models so you can natively install Windows or Linux on your device.
I haven't delved into this type of esoteric but useful project in a while but a CompSci classmate is thinking about switching from Windows 10 to Linux. So I dug around the closet where good Chromebooks go to collect dust and found the 2013 Chromebook Pixel I bought new seven years ago.
This is a perfect candidate for a Linux installation because the last software update pushed to it was Chrome OS 69. So it's not the most secure device for browsing at the moment.
»
Printer-friendly version

2304 reads

PDF version
More in Tux Machines
Ardour 6.0 Information

Our friends at Ardour have released Version 6.0, and we would like to offer them a huge congratulations! While the source code and their own builds were available on release day, many of you have been waiting for Ardour 6.0 to come to Ubuntu's repositories. Today, that day came. Ardour 6.0 has landed in Ubuntu Groovy Gorilla (future 20.10) and will be on Ubuntu Studio's daily spins of Groovy Gorilla within 24 hours of this writing. Unfortunately, it is not possible to backport Ardour 6.0 into Ubuntu 20.04 LTS, nor would we want to. This is because if we do, we might disrupt the workflow of people who are currently working with projects in 5.12 that are relying on its functionality and sound. Ardour 6.0 has an all-new Digital Sound Processor (DSP), and as such it may sound somewhat different.

Android Leftovers

Raspberry Pi 4: Chronicling the Desktop Experience – Dear Diary – Week 32

This is a weekly blog about the Raspberry Pi 4 ("RPI4"), the latest product in the popular Raspberry Pi range of computers. Before kicking off this week's blog, there's a few recent interesting developments that caught my eye. The first one is merely a cosmetic change. The Raspberry Pi Foundation has decided to rename Raspbian to Raspberry Pi OS. Forgive me if I accidentally forget the name change. The real news is that a new model of the RPI4 has been launched. The major improvement offered by the new model. 8GB of RAM, wow! That's an impressive chunk of memory on a tiny computer. This development doesn't render the 32-bit operating system obsolete. After all, the 32-bit system allows multiple processes to share all 8GB of memory, subject to the restriction that no single process can use more than 3GB. But advanced users who need to map all 8GB into the address space of a single process need a 64-bit userland. Step forward the second exciting development — a new 64-bit Raspberry Pi OS. Unsurprisingly, it's currently in beta.

Code your hardware using this open source RTOS

In general computing, an operating system is software that provides a computer's basic functions. It ensures that a computer detects and responds to peripherals (like keyboards, screens, mobile devices, printers, and so on), and it manages memory and drive space. Even though modern operating systems make it seem that multiple programs are running at the same time, a CPU core can run only a single thread at a time. Each task is executed so quickly and in such rapid succession that the result appears to be massive multi-tasking. This is managed by a subroutine called a scheduler.