Singapore government to open source contact-tracing protocol
Submitted by Roy Schestowitz on Wednesday 25th of March 2020 02:01:10 AM
Filed under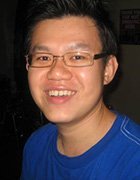 Singapore's Government Technology Agency (GovTech) is contributing the source codes of the protocol that powers the TraceTogther contact-tracing app to the open source community to help stem the Covid-19 coronavirus pandemic.
Launched on 20 March 2020, TraceTogether works by exchanging short-distance Bluetooth signals between phones to detect other participating users in close proximity using the BlueTrace protocol developed by GovTech.
The development team behind the protocol said in its manifesto that mobile apps and wearable devices that deploy the BlueTrace protocol will be able to blend decentralised and centralised models of contact tracing.
»
Printer-friendly version

1316 reads

PDF version
More in Tux Machines
Essential Guide: How to Upgrade to Ubuntu 20.04 (Beta) Right Now

Well, in this guide I show you the steps required to upgrade to Ubuntu 20.04 from Ubuntu 18.04 or Ubuntu 19.10 right now, , nice and early, ahead of the final release. You do not need to download an .iso, fuss around with a USB thumb drive, or lose any of your files — you can upgrade directly with a half-way decent internet connection. Just keep in mind that (at the time you read this) the final stable release of the Focal Fossa is not yet available, only a beta quality candidate is.

Plasma Mobile: How to help us!

We often get asked: "how long until the 1.0 release?". Or: "how far away is Plasma Mobile 1.0?". The usual answer to both these question is "It'll be ready when it is ready". But, really, how do we know that it is ready? Recently some of us prepared a check list of items which we consider necessary before we can declare Plasma Mobile "ready" or at rc1 status.

Android Leftovers

today's leftovers