Making The AMD Ryzen Threadripper 3990X Run Even Faster - By Loading Up Intel's Clear Linux
Submitted by Rianne Schestowitz on Tuesday 11th of February 2020 10:26:23 PM
Filed under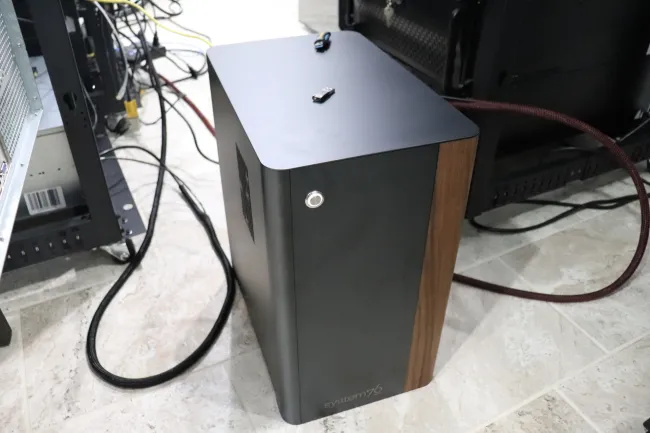 One of the interesting takeaways from my pre-launch briefing with AMD on the Ryzen Threadripper 3990X was AMD representatives actually recommending Clear Linux for use on this 64-core / 128-thread HEDT processor and the platform to which they've found the best performance. Yet, Clear Linux is an Intel open-source project. In any case, here are benchmarks of how Clear Linux performs against other Linux distributions on the Ryzen Threadripper 3990X within the System76 Thelio Major. And, holy crap, with the Threadripper 3990X on Clear Linux I managed to build the x86_64 default Linux kernel in under 20 seconds!
The Clear Linux recommendation for the Threadripper 3990X was hardly a surprise to me given my experience with the platform, just a bit surprising AMD representatives acknowledging the Intel open-source software creation during a briefing. We've been benchmarking Clear Linux for years and were the ones to initially shine the public spotlight on its impressive performance capabilities -- that includes for AMD platforms too with numerous tests on different platforms we've performed the past few years. Just recently were our benchmarks looking at how Clear Linux offered the best performance on a $199 AMD laptop while this testing is at the opposite end of the spectrum with the 64-core $3990 USD processor.
»
Printer-friendly version

2445 reads

PDF version
More in Tux Machines
Debian: Latest Raspberry Pi OS and Reproducible Builds

The diffoscope maintainers are pleased to announce the release of diffoscope version 145.

The diffoscope maintainers are pleased to announce the release of diffoscope version 146.

Programming: Perl, Rust and More

Python Programming

The Ongoing CPU Security Mitigation Impact On The Core i9 10900K Comet Lake

At least for the workloads tested this round, when booting the new Intel Core i9 10900K "Comet Lake" processor with the software-controlled CPU security mitigations disabled, the overall performance was elevated by about 6% depending upon the workload. Here is a look at the out-of-the-box security mitigations for this new Intel desktop CPU against foregoing the default CPU security mitigations and running an unprotected configuration to see what the pre-Spectre performance looks like.