GhostBSD 20.01 Now Available
Submitted by Rianne Schestowitz on Thursday 23rd of January 2020 02:42:53 AM
Filed under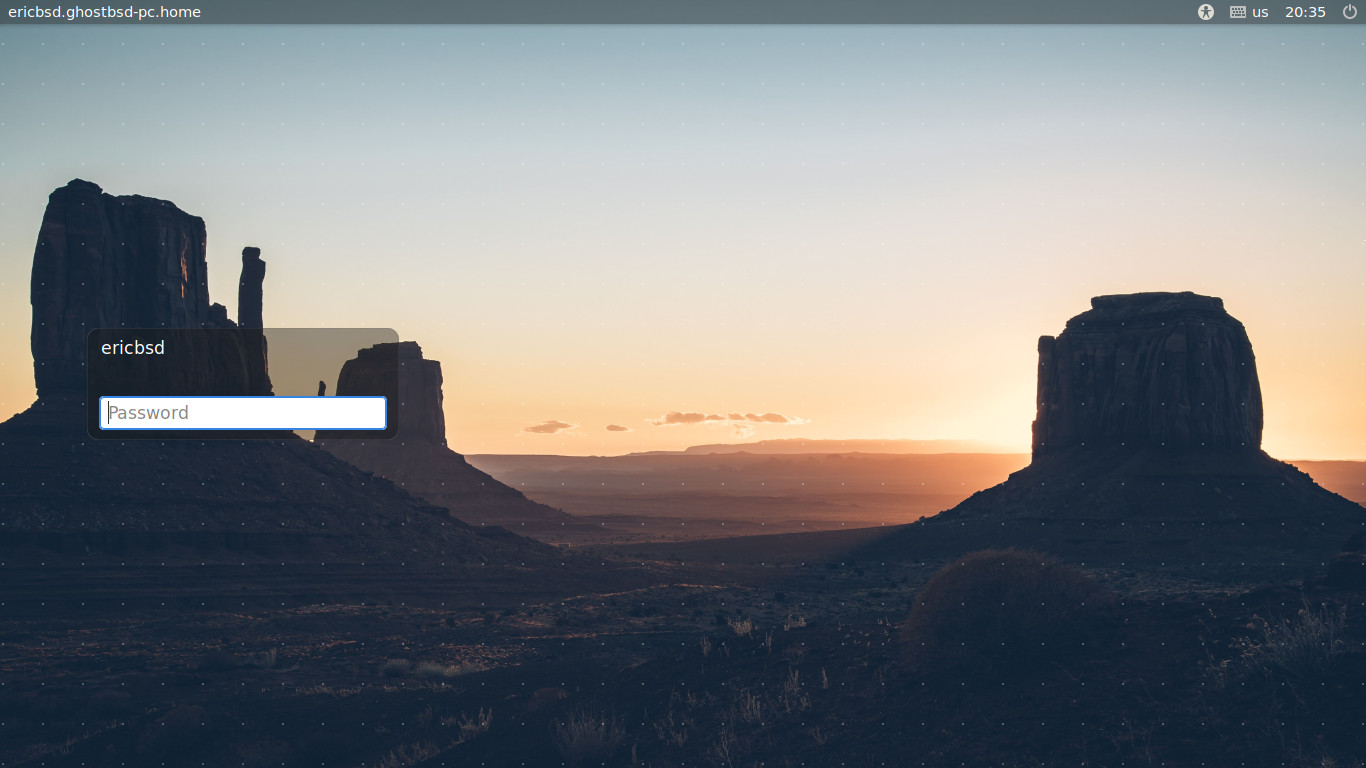 I am happy to announce the availability of GhostBSD 20.01 with some improvements made to the installer, mainly improvements to the way the installer UI deals with custom partitions involving GTP and UEFI. Also, some system and software has been updated
GhostBSD 20.01 ISO has some minor improvements over 19.10. It provides an up to date ISO with the latest packages and system updates for new installation with a simple installation process to get you going quickly. For current installation, no need to reinstall.
Also: GhostBSD 20.01 Released For FreeBSD 12.1 + MATE 1.22.2 Desktop Experience
»
Printer-friendly version

1820 reads

PDF version
More in Tux Machines
today's leftovers

Proprietary Software and Games for GNU/Linux

ScreenRec has been widely recognized as one of the best free screen recording software available. Previously, only Windows users could benefit from its cloud storage, private link sharing, and upscale security features. Now, however, ScreenRec has joined the ranks of free Linux screen recorders. When the team over at StreamingVideoProvider first released ScreenRec in 2018, there was stiff competition in the face of giants like Windows Game Recorder, OBS, and even Camtasia. Yet, its creator, the CEO of StreamingVideoProvider Deyan Shkodrov, knew he had something worthwhile because ScreenRec had drastically improved the efficiency of collaboration between him and his team.

In need of a few new games? The Humble Digital Tabletop Bundle 2 just launched today with a pretty damn good selection of Linux games on offer.

Announced today, One Step From Eden from developer Thomas Moon Kang is going to be releasing on March 26 and they've managed to pull in Humble Bundle as their publisher. It's going to join a long list of crowdfunded games available on Linux and I'm personally excited about this. Blending multiple genres together with inspiration coming from Mega Man Battle Network, One Step from Eden is a roguelike deck-builder fused with a super-fast action game as you and enemies throw abilities across the screen. Check out their brand new trailer:

Kernel: Linux 5.7, D-Bus, Optane DC Persistent Memory and Calxeda ARM Servers

Linux and Security

The latest thing that is getting a lot of attention is WireGuard - the new shooting star in terms of VPN. But is it as great as it sounds? I would like to discuss some thoughts, have a look at the implementation and tell you why WireGuard is not a solution that will replace IPsec or OpenVPN. In this article I would like to debunk the myths. It is a long read. If you are in need of a tea of coffee, now is the time to make it. Thanks to Peter for proof-reading my chaotic thoughts. I do not want to discredit the developers of WireGuard for their efforts or for their ideas. It is a working piece of technology, but I personally think that it is being presented as something entirely different - as a replacement for IPsec and OpenVPN which it simply is not. As a side-note, I think that the media is responsible for this and not the WireGuard project itself. There has not been much positive news around the Linux kernel recently. They have reported of crushing processor vulnerabilities that have been mitigated in software, Linus Torvalds using too harsh language and just boring developer things. The scheduler or a zero-copy network stack are not very approachable topics for a glossy magazine. WireGuard is.

Linux kernel v5.4 was released in late November. The holidays got the best of me, but better late than never!