Easy Librem 5 App Development: Take a Screenshot
Submitted by Rianne Schestowitz on Thursday 23rd of January 2020 02:35:00 AM
Filed under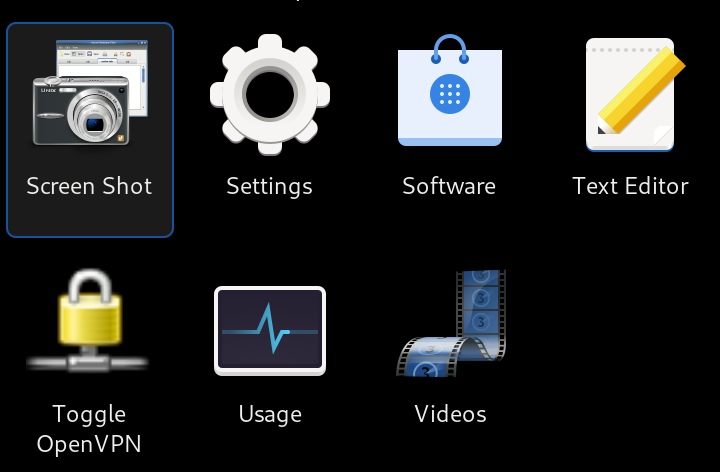 I'm not a professional application developer but I know a few programming languages and have contributed to FOSS projects over the years. I like to write my personal programs as simple shell script that tend to run on my Linux laptop or server but never on my old Android phone. This is the first time my phone hasn't restricted me from developing apps how I like to.
My previous Android phone always felt like a locked box, especially when it came to writing my own programs. I needed to read guides to set up a local phone development environment, learn the language and frameworks used for the platform, and only then could I write a native phone application. Once it was written I'd need to figure out how to sideload it onto the phone or otherwise get it into an official app store. Since I'm not a professional application developer, I never had the time or motivation to overcome that learning curve.
»
Printer-friendly version

1577 reads

PDF version
More in Tux Machines
today's howtos

Bosch Rexroth adopts Ubuntu Core and snaps for app-based ctrlX Automation platform

ctrlX Automation leverages Ubuntu Core, designed for embedded devices, and snaps, the universal Linux application containers, to deliver an open source platform to remove the barriers between machine control, operation technology and information technology, or OT-IT. Industrial manufacturing solutions built on ctrlX Automation with Ubuntu Core and snaps will benefit from an open ecosystem, faster time to production and stronger security across devices' lifecycle. Through the use of an open architecture, industrial machine manufacturers selecting ctrlX Automation are freed from being tied to PLC specialists and proprietary systems with the software being decoupled from the hardware.

Cosmo Communicator 2-in-1 Phone/Mini Laptop can now Dual Boot Debian Linux and Android

The Cosmo Communicator was released as a crowdfunded handheld device mixing smartphone and a small laptop features such as keyboard and display. It was launched in late 2019 and ran Google Android. The original units were shipped and fulfilled the requirements of the crowdfunding campaign, but still were missing something the company had wanted to provide: support for Linux. This is now fixed as Planet Computers, the company that makes Cosmo Communicator, just released a version of Debian Linux, that can be installed on the system, with the tools that the company has provided for free on its website.

List of Linux Syscalls

In this guide you'll find a full list of Linux syscalls along with their definition, parameters, and commonly used flags. You can combine multiple flags by using a logical AND and passing the result to the argument in question.