A better Qt because of Open Source and KDE
Submitted by Roy Schestowitz on Tuesday 10th of December 2019 06:04:22 AM
Filed under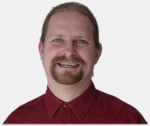 The development framework Qt is available both as Open Source and under paid license terms. Two decades ago, when Qt 2.0 was first released as Open Source, this was exceptional. Today, most popular developing frameworks are Free/Open Source Software1. Without the dual licensing approach, Qt would not exist today as a popular high-quality framework.
There is another aspect of Qt licensing which is still very exceptional today, and which is not as well-known as it ought to be. The Open Source availability of Qt is legally protected through the by-laws and contracts of a foundation.
The KDE Free Qt Foundation was created in 1998 and guarantees the continued availability of Qt as Free/Open Source Software2. When it was set up, Qt was developed by Trolltech, its original company. The foundation supported Qt through the transitions first to Nokia and then to Digia and to The Qt Company.
In case The Qt Company would ever attempt to close down Open Source Qt, the foundation is entitled to publish Qt under the BSD license. This notable legal guarantee strengthens Qt. It creates trust among developers, contributors and customers.
The KDE Free Qt Foundation is a cooperation between The Qt Company on the one hand and KDE on the other hand. KDE is one of the largest Free Software communities for general purpose end-user software, founded in 1996. In case of ties, KDE has an extra vote, ensuring that The Qt Company does not have a veto on decisions.
My in-depth presentation below provides an overview of the history of the Foundation and describes its importance for Qt today. It explains in detail why the existence of the Foundation has a positive influence on the long-term market success of Qt.
»
Printer-friendly version

2223 reads

PDF version
More in Tux Machines
Events: DevCon (Mauritius), FOSDEM and Linux Plumbers Conference

The annual Developers Conference of Mauritius is happening on 2 - 4 April. That leaves us like about a month of final preparations.

Every year, at the beginning of February, FOSDEM brings together thousands of Free Software enthusiasts for one weekend in Brussels to discuss current topics and developments in the Free Software world. The FSFE used this occasion to invite key Free Software groups of Europe one day before the FOSDEM festivities to participate in our "pre-FOSDEM meeting". This was an event for everyone to network and get an overview of the activities of different Free Software groups from all over Europe. The event was kicked off by a presentation from Marcel Kolaja, Vice President of the European Parliament, which was then followed by insights and presentations from diverse Free Software organisations from all over Europe, from Portugal to Greece. After the presentations, we concluded with a dinner and a social meeting.

The videos for all the talks in microconferences at the 2019 edition of Linux Plumbers are now linked to the schedule. Clicking on the link titled "video" will take you to the right spot in the microconference video. Hopefully, watching all of these talks will get you excited for the 2020 edition which we are busy preparing! Watch out for our call for microconferences and for our refereed track both of which are to be released soon. So now's the time to start thinking about all the exciting problems you want to discuss and solve.

Go 1.14 is released

Today the Go team is very happy to announce the release of Go 1.14. You can get it from the download page. Also: Go 1.14 Released - Performance Improvements, Go's Module Support Production-Ready

IBM/Red Hat Leftovers

Linux Laptop Buyer's Guide 2020

You can visit any online Linux discussion board, and you're guaranteed to find the same question posted over and over again: What's the best Linux laptop that I can buy? In 2020, this question is both easy and difficult to answer at the same time. On the one hand, the Linux kernel has made great strides in improving compatibility with hardware components, and it's now very rare for a laptop to not work with Linux at all. On the other hand, the sheer number of attractive laptops that work with Linux can be overwhelming and make the buying process feel tiring. To make it easier for you, we selected the best Linux-friendly laptop brands in 2020 and picked one laptop for each brand. All there's left for you to do is choose the laptop that best matches your requirements.