A better Qt because of Open Source and KDE
Submitted by Roy Schestowitz on Tuesday 10th of December 2019 06:04:22 AM
Filed under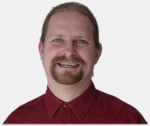 The development framework Qt is available both as Open Source and under paid license terms. Two decades ago, when Qt 2.0 was first released as Open Source, this was exceptional. Today, most popular developing frameworks are Free/Open Source Software1. Without the dual licensing approach, Qt would not exist today as a popular high-quality framework.
There is another aspect of Qt licensing which is still very exceptional today, and which is not as well-known as it ought to be. The Open Source availability of Qt is legally protected through the by-laws and contracts of a foundation.
The KDE Free Qt Foundation was created in 1998 and guarantees the continued availability of Qt as Free/Open Source Software2. When it was set up, Qt was developed by Trolltech, its original company. The foundation supported Qt through the transitions first to Nokia and then to Digia and to The Qt Company.
In case The Qt Company would ever attempt to close down Open Source Qt, the foundation is entitled to publish Qt under the BSD license. This notable legal guarantee strengthens Qt. It creates trust among developers, contributors and customers.
The KDE Free Qt Foundation is a cooperation between The Qt Company on the one hand and KDE on the other hand. KDE is one of the largest Free Software communities for general purpose end-user software, founded in 1996. In case of ties, KDE has an extra vote, ensuring that The Qt Company does not have a veto on decisions.
My in-depth presentation below provides an overview of the history of the Foundation and describes its importance for Qt today. It explains in detail why the existence of the Foundation has a positive influence on the long-term market success of Qt.
»
Printer-friendly version

2127 reads

PDF version
More in Tux Machines
Red Hat Leftovers

A brand new browsing experience arrives in Firefox for Android Nightly

It's been almost 9 years since we released the first Firefox for Android. Hundreds of millions of users have tried it and over time provided us with valuable feedback that allowed us to continuously improve the app, bringing more features to our users that increase their privacy and make their mobile lives easier. Now we're starting a new chapter of the Firefox experience on Android devices.

16 Open Source Cloud Storage Software for Linux in 2020

The cloud by the name indicates something which is very huge and present over a large area. Going by the name, in a technical field, Cloud is something that is virtual and provides services to end-users in the form of storage, hosting of apps or virtualizing any physical space. Nowadays, Cloud computing is used by small as well as large organizations for data storage or providing customers with its advantages which are listed above. Mainly, three types of Services come associated with Cloud which are: SaaS (Software as a Service) for allowing users to access other publically available clouds of large organizations for storing their data like Gmail, PaaS (Platform as a Service) for hosting of apps or software on Others public cloud ex: Google App Engine which hosts apps of users, IaaS (Infrastructure as a Service) for virtualizing any physical machine and availing it to customers to make them get feel of a real machine.

Get started with this open source to-do list manager

Last year, I brought you 19 days of new (to you) productivity tools for 2019. This year, I'm taking a different approach: building an environment that will allow you to be more productive in the new year, using tools you may or may not already be using.