Ian Jackson on Debian Vote Regarding SystemD
Submitted by Roy Schestowitz on Tuesday 10th of December 2019 03:03:27 AM
Filed under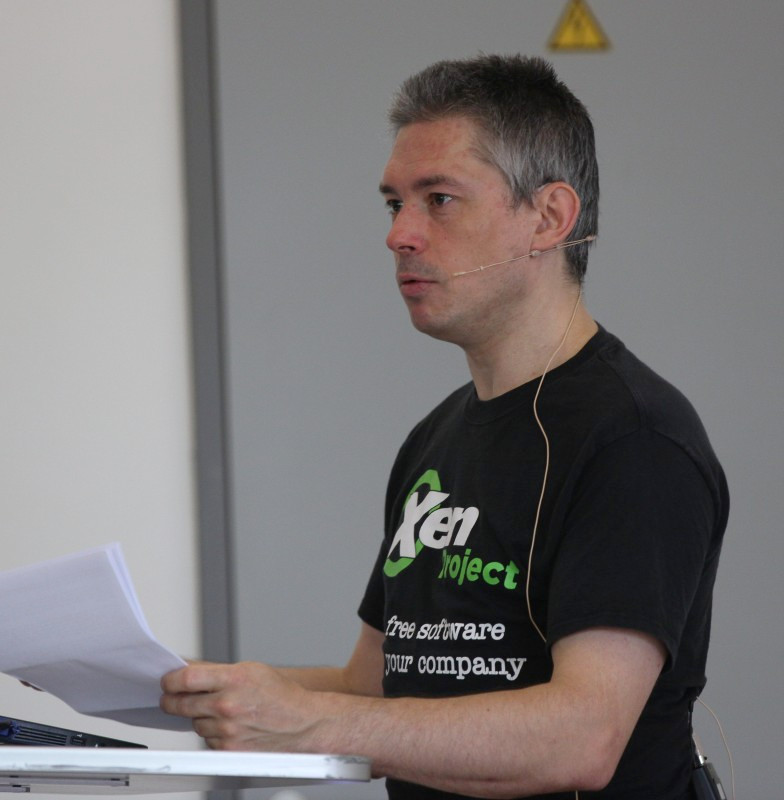 You are allowed to reorder the choices on your ballot paper, and this is effective.

That is, you can take the ballot paper in the CFV and edit the lines in it into your preferred order with cut and paste. You can look at the letters, or the Secretary's summary lines, when you do that.

It's important to use a proper text editor and not linewrap things while you do this.

After, that you can simply write numbers 1 to 8 into the boxes down the left hand side.

Rank all the options. That way when you get your vote ack back, any parse failure will show up as a blank space in the ack.

If you don't know what's going on, you may wish to read my summary and briefing blog post from a few weeks ago. There are 7 options on the ballot, plus Further Discussion (FD). With this posting I'm trying to help voting Debian Members (Debian Developers) cast their votes.

I am going to be neutral about the technical merits of systemd. My advice does not depend on your opinion about that.

So my advice here is addressed to people who like systemd and want to keep running it, and developing with it, as well as, of course, people who prefer not to use systemd. I'm even addressing readers who think systemd has useful features which they would like Debian packages to be able to use.

However, I am going to be opinionated about one key question: My baseline is that Debian must welcome code contributions to support running without systemd, just as it welcomes code contributions for other non-default setups. If you agree with that principle, then this posting is for you. Unfortunately this principle is controversial. Several of the options on the current GR mean rejecting contributions of non-systemd support. So in that sense I am not neutral.
»
Printer-friendly version

8240 reads

PDF version
More in Tux Machines
Ubuntu's Installer Slideshow Gets a Focal Refresh

Ubuntu's installer slideshow isn't something most of us spend an awful time looking at but for new users it serves an important educational goal. The Ubiquity desktop installer plays a slideshow during the main part of the install process. Each slide highlights a key feature or important function available in Ubuntu (or whichever Ubuntu flavour is being installed). The slideshow has been a staple part of Ubuntu (and many flavours) since it was introduced back in Ubuntu 10.10. For the upcoming release of Ubuntu 20.04 the look of the slideshow will better match the look of Yaru, Ubuntu's default GTK theme (which recently got a big update of its own).

Linux Mint with Windows 7 Theme

This article explains step by step to change GNU/Linux Mint operating system user interface to mimic W7 especially after its official support ended in this January 2020. You can practice this tutorial in Cinnamon Edition and you will install 2 types of theme plus 1 original wallpaper here. By this tutorial, I want to help people who find it's easier to migrate to Free Software if their desktop looks like their previous OS. I believe helping them are good and useful. And I hope by publishing this more people will come to help B00merang Project and others alike to develop these themes. I hope your switch from W7 to GNU/Linux goes easier, smoother, and perfect. Enjoy!

Kernel/Graphics: AMD, Intel and Mesa

SUSE/OpenSUSE: Conferences, Fonts and SUSE CaaS Platform

If you contribute to an open-source community, there will be an "opportunity" that you will represent the community to a conference. You're expected to staff the booth and talk to people about the software. For some people, it looks like you are traveling and having fun. I have news for you. It's not like that. We are going to see some tips on how to survive the booth duty.

The information below might fall into the "unsung heroes of openSUSE" category - we think it is clearly worth to be mentioned and getting some applause (not saying that every user should owe the author a beer at the next conference ;-).

Would you like to make your SUSE CaaS Platform clusters simpler and more intuitive to manage? Do you want to be able to manage multiple clusters from a single pane of glass, whether on premise or in public clouds? Would you like to be able to deploy applications to your clusters, no matter whether they are in a SUSE repository, other public repositories, or your organization's private repositories? SUSE CaaS Platform is introducing a tech preview of Stratos Console, a powerful browser-based graphical interface that delivers multi-cluster, multi-cloud management. You can assess the status and health of all of your managed clusters at a glance with multi-cluster overview dashboards, then drill down into any cluster for fine grained management of its workloads and resources.