Linux For All Shines on LXDE Desktop
Submitted by Roy Schestowitz on Friday 6th of December 2019 12:52:25 AM
Filed under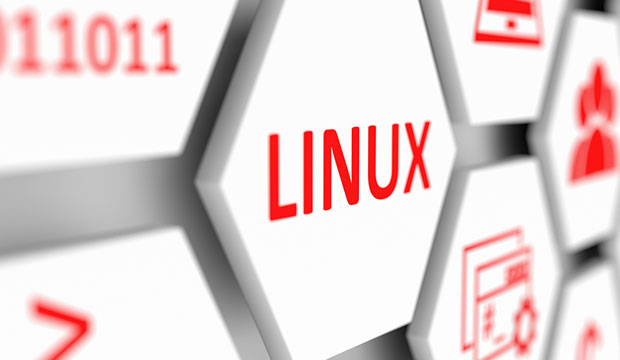 Linux For All very well could be a unifying Linux distribution that provides a common computing platform.
LFA is a distro developed by Sweden-based software engineer Arne Exton of Exton Linux, the same developer who distributes ExTix Linux. The Swedish Linux Society hosts 16 Exton distributions.
The Exton Linux inventory of distributions is a fertile repository of custom distros you will not find elsewhere. Among Exton Linux releases are an assortment of customized Linux distros based on a wide family of options such as Arch, Debian, Ubuntu, Puppy and Slackware. Multiple versions of these distros offer an even wider range of desktops.
The ExTix distro, which I recently reviewed, is perhaps one of the best known of Exton's Linux platforms. That is in part due to its multiple desktop offerings.
Linux For All comes in just one flavor, the LXDE environment. However, LXDE is an inviting option that eliminates confusion and complexity in favor of a powerful desktop that is lightweight enough to run on low-powered aging hardware.
»
Printer-friendly version

1606 reads

PDF version
More in Tux Machines
today's leftovers

Security Leftovers

Security updates have been issued by Debian (flatpak, ruby-redcarpet, and wavpack), Fedora (dia, mingw-openjpeg2, and openjpeg2), Mageia (awstats, bison, cairo, kernel, kernel-linus, krb5, nvidia-current, nvidia390, php, and thunderbird), openSUSE (cobbler, firefox, kernel, libzypp, zypper, nodejs10, nodejs12, and nodejs14), Scientific Linux (thunderbird), Slackware (wavpack), SUSE (kernel, nodejs8, open-iscsi, openldap2, php7, php72, php74, slurm_20_02, and thunderbird), and Ubuntu (ampache and linux, linux-hwe, linux-hwe-5.4, linux-hwe-5.8, linux-lts-xenial).

At Project Zero we often refer to our goal simply as "make 0-day hard". Members of the team approach this challenge mainly through the lens of offensive security research. And while we experiment a lot with new targets and methodologies in order to remain at the forefront of the field, it is important that the team doesn't stray too far from the current state of the art. One of our efforts in this regard is the tracking of publicly known cases of zero-day vulnerabilities. We use this information to guide the research. Unfortunately, public 0-day reports rarely include captured exploits, which could provide invaluable insight into exploitation techniques and design decisions made by real-world attackers. In addition, we believe there to be a gap in the security community's ability to detect 0-day exploits.

The Google Project Zero blog is carrying a six-part series exploring, in great detail, a set of sophisticated exploits discovered in the wild.

OSS Leftovers and Mostly Openwashing

About a year ago, Ondřej Míchal single-handedly rewrote Toolbox in Go, making it massively easier to work on the code compared to the previous POSIX shell implementation. Go comes with much nicer facilities for command line parsing, error handling, logging, parsing JSON, and in general is a lot more pleasant to program in. Plus all the container tools in the OCI ecosystem are written in Go anyway, so it was a natural fit. Other than the obvious benefits of Go, the rewrite immediately fixed a few bugs that were inherently very cumbersome to fix in the POSIX shell implementation. Something as simple as offering a –version option, or avoiding duplicate entries when listing containers or images was surprisingly difficult to achieve in the past. What's more, we managed to pull this off by retaining full compatibility with the previous code. So users and distributors should have no hesitation to update.

Rav1e 0.4 was released on Wednesday as the latest version of this Rust-written AV1 video encoder. The rav1e 0.4 release represents a speed-up for the encoder but depending upon the preset level can still be at fractions of a frame per second. Rav1e 0.4 development was focused on providing faster performance for x86_64 and AArch64 (64-bit ARM) architectures. A wide variety of optimizations made faster performance possible depending upon the speed level.

Linux.conf.au (aka LCA) is a lovely community conference based in Australasia that will be entering its 22nd year in 2021. The volunteer-run event is known for getting deeply technical on topics varying from the inner workings of the Linux kernel to the inner workings of dealing with communities. This year's event takes place on January 23rd - 25th and is accessible is digital and accessible to everyone, whether you live "down under" or not. Our General Manager, Deb Nicholson will be presenting on how to build and maintain kinder, gentler and more sustainable open source communities in her talk, "Move Slow and Try Not to Break Each Other." on Sunday at 11:40am.

At last count there are 14 proposals for Firefox on Glean, the effort that, last year, brought the Glean SDK to Firefox Desktop. What in the world is a small, scrappy team in a small, scrappy company like Mozilla doing wasting so much time with old-school Waterfall Model overhead?! Because it's cheaper than the alternative. Design is crucial before tackling difficult technological problems that affect multiple teams. At the very least you're writing an API and you need to know what people want to do with it. So how do you get agreement? How do you reach the least bad design in the shortest time?

In December there were 241 alerts generated, resulting in 39 regression bugs being filed on average 6.4 days after the regressing change landed. Welcome to the December 2020 edition of the performance sheriffing newsletter. Here you'll find the usual summary of our sheriffing efficiency metrics, followed by a review of the year. If you're interested (and if you have access) you can view the full dashboard.

"With everyone from SMBs to governments now going fully digital, we see significant demand for integrated, secure, and GDPR-conforming digital document lifecycle solutions," says Uli Brandner, CEO and owner of CIB labs. "We have continuously invested into LibreOffice to play an important role in our solution stack, and are now taking the next step by setting up a dedicated company with a laser-sharp focus on delivering fully cloud-based versions – in-line with our ongoing push for browser-based products. Being able to build on the multi-decade value of existing OpenSource solutions, as well as the equally many years of experience of our LibreOffice engineering team there, gets us both a significant head start, and the confidence to deliver quality solutions." LibreOffice engineering consultancy and "LibreOffice powered by CIB" will remain an important part in CIB's portfolio, now being served and further improved by allotropia software GmbH. "For our customers, this generates the win-win-win situation of having an established, rock-solid partner like CIB, delivering state-of-the-art opensource software, plus the agility of an innovative startup developing new solutions", adds Uli Brandner.

Programming Leftovers