Getting a big scientific prize for open-source software
Submitted by Roy Schestowitz on Sunday 1st of December 2019 05:08:57 PM
Filed under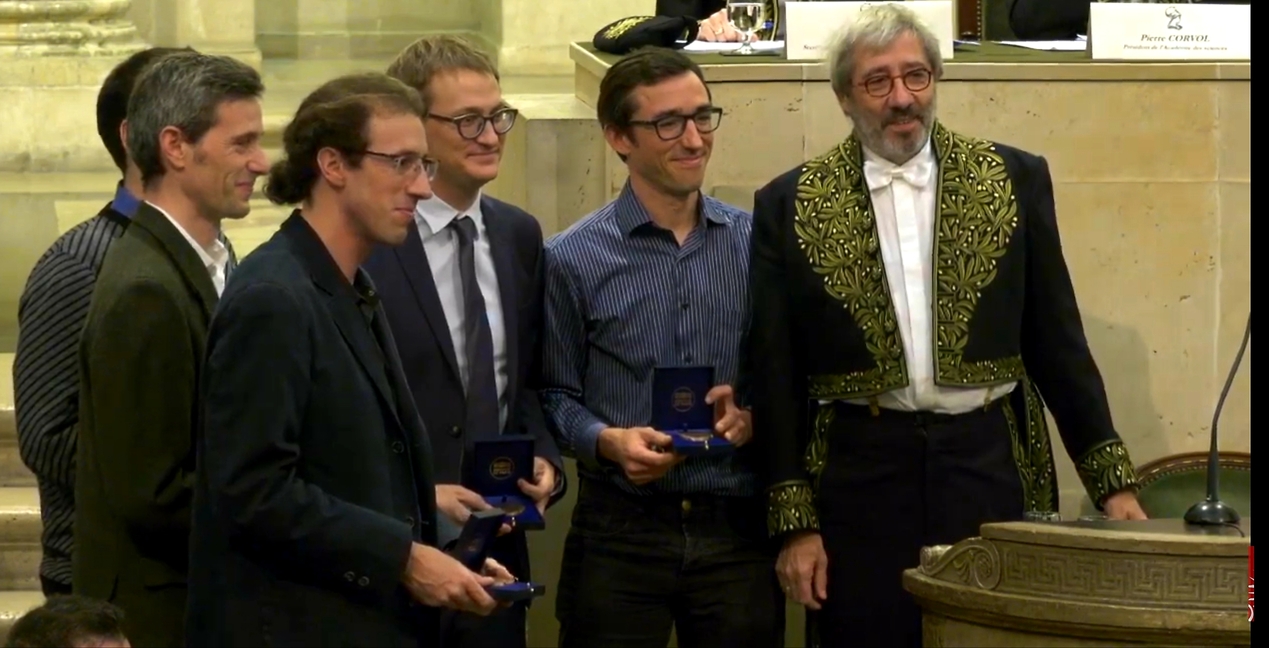 It is a great honor, because the selection was made by the members of the Académie des Sciences, very accomplished scientists with impressive contributions to science. The "Académie" is the hallmark of fundamental academic science in France. To me, this prize is also symbolic because it recognizes an open view of academic research and transfer, a view that sometimes felt as not playing according to the incentives. We started scikit-learn as a crazy endeavor, a bit of a hippy science thing. People didn't really take us seriously. We were working on software, and not publications. We were doing open source, while industrial transfer is made by creating startups or filing patents. We were doing Python, while academic machine learning was then done in Matlab, and industrial transfer in C++. We were not pursuing the latest publications, while these are thought to be research's best assets. We were interested in reaching out to non experts, while partners considered as interesting have qualified staff.
»
Printer-friendly version

1160 reads

PDF version
More in Tux Machines
Nvidia Is Preparing An Unexpected Surprise For Linux Users In 2020

Each year Nvidia hosts the GPU Technology Conference, a global gathering of AI developers, data scientists, graphic artists, and pretty much anyone in the technology industry working with GPUs in their chosen fields. The event packs in keynotes with roadmaps and reveals, face-time with Nvidia engineers, and hundreds of sessions to participate in. GTC 2020, though, looks to include a special surprise for Linux users and open source enthusiasts. Supporting Nouveau eh? That's the open source Linux driver used to drive Nvidia graphics cards (Nvidia also supplies a proprietary driver for Linux), and Nvidia's historical lack of contributions is what led Linus Torvalds to famously flip Nvidia the bird and utter words I can't print here. (I can link to them though. . .) The community of developers working on the Nouveau driver have experienced several roadblocks throughout the years. Paramount among them is the inability to achieve normal GPU clock speeds due to Nvidia's locked down firmware on many models of graphics cards. This leads to undesirable performance and a multitude of potential video display issues across many Linux distributions.

Android Leftovers

Pekwm: A lightweight Linux desktop

Let's say you want a lightweight desktop environment, with just enough to get graphics on the screen, move some windows around, and not much else. You find traditional desktops get in your way, with their notifications and taskbars and system trays. You want to live your life primarily from a terminal, but you also want the luxury of launching graphical applications. If that sounds like you, then Pekwm may be what you've been looking for all along. Pekwm is, presumably, inspired by the likes of Window Maker and Fluxbox. It provides an application menu, window decoration, and not a whole lot more. It's ideal for minimalists—users who want to conserve resources and users who prefer to work from a terminal.

What motivates people to contribute to open source?

Knowing what motivates people is a smart way to recruit contributors to an open source project—and to keep them contributing once they've joined. For his book How Open Source Ate Software, Red Hat's Gordon Haff did a lot of research on the topic of motivation, and he shared some of it in his Lightning Talk at All Things Open 2019, "Why do we contribute to open source?" Watch Gordon's Lightning Talk to learn about the three main types of motivation—extrinsic, intrinsic, and internalized extrinsic—what they are, and how they relate to open source communities.