Getting a big scientific prize for open-source software
Submitted by Roy Schestowitz on Sunday 1st of December 2019 05:08:57 PM
Filed under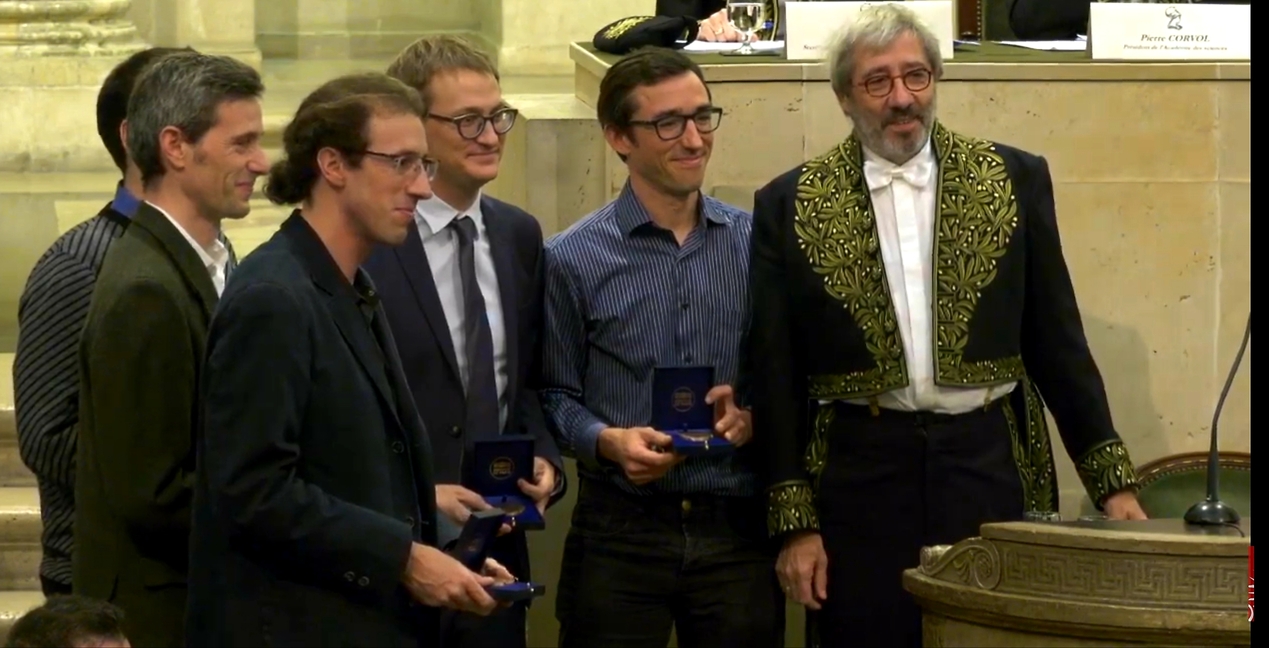 It is a great honor, because the selection was made by the members of the Académie des Sciences, very accomplished scientists with impressive contributions to science. The "Académie" is the hallmark of fundamental academic science in France. To me, this prize is also symbolic because it recognizes an open view of academic research and transfer, a view that sometimes felt as not playing according to the incentives. We started scikit-learn as a crazy endeavor, a bit of a hippy science thing. People didn't really take us seriously. We were working on software, and not publications. We were doing open source, while industrial transfer is made by creating startups or filing patents. We were doing Python, while academic machine learning was then done in Matlab, and industrial transfer in C++. We were not pursuing the latest publications, while these are thought to be research's best assets. We were interested in reaching out to non experts, while partners considered as interesting have qualified staff.
»
Printer-friendly version

2756 reads

PDF version
More in Tux Machines
Western Digital WD_BLACK SN850 NVMe PCIe 4.0 SSD Linux Performance

This month Western Digital introduced the WD_BLACK SN850 as the latest PCI Express 4.0 solid-state drive hitting the market. The WD_BLACK SN850 is a surprisingly strong performer if looking to upgrade to PCIe 4.0 solid-state storage, competing with the fastest of the consumer drives currently available. The WD_BLACK SN850 makes use of Western Digital's G2 controller and 96L TLC NAND flash memory. The 1TB drive being tested today is rated for 7,000 MB/s sequential reads and 5,300 MB/s sequential writes and 1 million IOPS for random reads and 720k IOPS for random writes.

GNU Octave 6.1 Released with Improvements / New Functions

GNU Octave 6.1 was released a few days ago with numerous improvements, bug-fixes, and a list of new functions. Changes in Octave 6.1 include... There's no PPA repository contains the new release package at the moment of writing. Before the official Snap package and the community maintained Flatpak package publish the new package, you can download & build GNU Octave from the source tarball...

RISC-V, the Linux of the chip world, is starting to produce technological breakthroughs

A decade ago, an idea was born in a laboratory at the University of California at Berkeley to create a lingua franca for computer chips, a set of instructions that would be used by all chipmakers and owned by none. It wasn't supposed to be an impressive new technology, it was merely supposed to get the industry on the same page, to simplify chip-making in order to move things forward.

Cinnamon 4.8 Desktop Environment Released, This Is What's New

More than six months in development, Cinnamon 4.8 is finally here and it already made its appearance on the software repositories of the Arch Linux distribution. But, it is designed with Linux Mint users in mind, as they are the main target of this GNOME-based desktop environment for GNU/Linux distributions. The biggest new features in Cinnamon 4.8 include a new suspend-then-hibernate function that instructs the desktop environment to first suspend the system and then hibernate it after a certain period of time of inactivity.