GitHub Aims to Make Open Source Code Apocalypse-Proof in Arctic Vault
Submitted by Rianne Schestowitz on Tuesday 19th of November 2019 09:06:30 PM
Filed under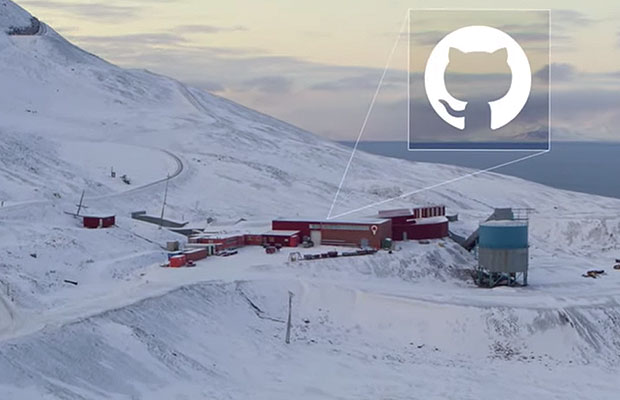 One of the big risks with this plan is that code depends on a whole software stack: hardware, assembly language, and a certain form of electricity. The chips that code runs on are really incredibly complex, noted Skymind's Nicholson.
"You would need all that underlying infrastructure to run the code GitHub stores. I hope GitHub will also include some model hardware in its vault. It would be too much to ask to include a fab," he said.
For technology's survival, open source stands out for two reasons:
First, you can increase the positive feedback loops between the people who write code and those who use it. That leads to much better code quality compared to closed-source projects with limited users looking over the source.
"The importance of that cannot be understated," said Nicholson.
Second, open source code minimizes legal risk. That is also extremely important, he added, noting that some great closed-source code probably should go into the vault.
"But why risk a lawsuit?" Nicholson reasoned. "Open source code really is moving society forward in a lot of ways, based on the work of a few dedicated teams and a relatively small number of core committers."
»
Printer-friendly version

1399 reads

PDF version
More in Tux Machines
Android Leftovers

Systemd-Free antiX 19.2 Released with Latest Debian Buster Updates

Coming three months after the first point release, antiX 19.2 is here to provide the community with an up-to-date installation media for new deployments, but also to add some extra features. One of these extra features is support for the runit init system, a UNIX init scheme with service supervision, which was bacakported from Debian Sid (Unstable). If you want to install antiX with the runit init system, you must download special ISO images that are only made for 32-bit systems. The rest of the ISOs are using the sysvinit init system.

Access control lists and external drives on Linux: What you need to know

Don't let confusion around external drives on Linux get the best of you, and don't limit yourself to traditional UNIX permissions. Put access control lists to work for you, and feel free to use native journaled Linux filesystems on your portable drives.

This 5G smartphone comes with Android, Linux - and a keyboard. Back to the future with the Astro Slide

London-based Planet Computers is on a mission to reinvent the iconic Psion Series 5 PDA for the smartphone age. Although mobile professionals -- especially those old enough to remember the 1997 Series 5 with affection -- are often open to the idea, the company's previous efforts, the Gemini PDA and Cosmo Communicator, have had their drawbacks. The Gemini PDA, for example, is a landscape-mode clamshell device that, despite a great keyboard, is difficult to make and take calls on and only has one camera -- a front-facing unit for video calling. The Cosmo Communicator adds a small external touch screen for notifications and some basic functions plus a rear-facing camera, but you still have to open the clamshell to do anything productive.